Hemendra Prasad Mahapatra | MLA Profile
BONAI CONSTITUENCY
Reservation Type:- Schedule Tribe
Fifth Assembly (23/03/1971-03/03/1973)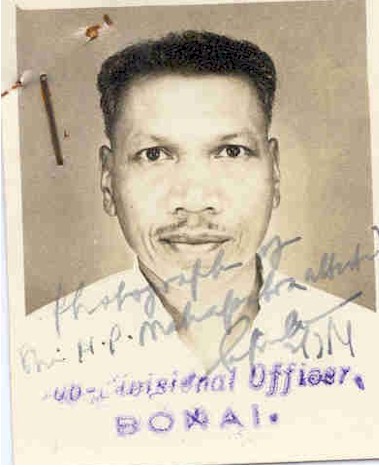 DATE OF BIRTH:02/01/2023
PARENT:Late Balaram Mahapatra
MARITAL STATUS:Married
SPOUSE'S NAME:Smt. Kunjalata Mahapatra
QUALIFICATION:Under Matric
PROFESSION:Cultivation
HOBBY: Gardening
FAVOURITE PASTIME:Reading
SPECIAL INTEREST:Public Work
SOCIAL ACTIVITIES:Taking keen interest for educating the Adibasi people and their economic upliftment.
PERNAMENT ADDRESS:
Vill.: Nuadihi; P.O.: Khutungan; Via.: Bonaigarh; Dist.: Sundargarh.
---
OTHER INFORMATION:
After school career joined Ganatantra Party 1951 and took active part in the party organisation. At present also continuing as an active Organiser of the Swatantra Party.
---
---
CONSTITUENCY AREA:Constituency information will be updated soon.
---
MLA News:Mla News will be updated soon.