Narasingha Mishra(Loisingha) | MLA Profile
BOLANGIR CONSTITUENCY
Reservation Type:- General
Fifteenth Assembly (18/05/2014-Running)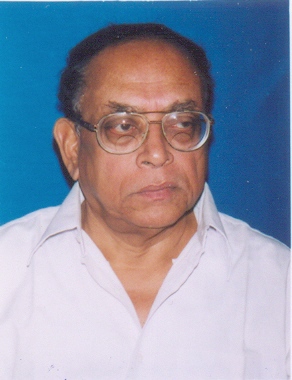 DATE OF BIRTH:23/12/2022
PARENT:Late Yudhisthir Mishra
MARITAL STATUS:Married
SPOUSE'S NAME:Smt. Kusum Mishra
QUALIFICATION:B.Com LLB
PROFESSION:Advocate Agriculturist
HOBBY: Farming
FAVOURITE PASTIME:Reading books & journals
SPECIAL INTEREST:Farming & Social Work.
SOCIAL ACTIVITIES:Legal aid to poor.
CULTURAL ACTIVITIES:Participation in different cultural activities of different organisations.
LITERAL ACTIVITIES:Writing articles of Poltical Social & Economic affairs debates on the social evilness dowry torture social injustice & empowerment legal awarness.
SPORTS AND CLUBS:Patronisers of different youth clubs.
COUNTRY VISITED:U.S.S.R. G.D.R. and Nepal.
ADDRESS:
Qr. No.- 4R-5/2 Unit-3 Bhubaneswar Dist.- Khurda.
PERNAMENT ADDRESS:
Club Para P.O./Dist.-Bolangir.
---
OTHER INFORMATION:
Member Communist Party of India in 1958 Elected to the State Council and in 1983 elected to the State Executive Committee of the C.P.I. Vice President of State unit of AISF from 1960 to 1963 Vice President of State unit of Indo-Soviet-Cultural Society Vice President of State unit of International Peace Council Member State Bar Council from 1985 to 1990 President Bolangir Bar Association for several years Chairman Orissa Law Revision Committee from 1990 to 1995 Chairman Previlege Committee Orissa Legislative Assembly from 1990 to 1995 Leader of Janata Dal Legislative Party Orissa from 1997 to 2000 Chairman Western Orissa Development Council from July 1999 to December 2000 Chairman Special Committee constituted by Orissa Legislative Assembly Deputy Leader Indian National Congress Legislative Party Chairman Special Committee to examine and suggest necessary amendment to the existing Rules of Procedure and Conduct of Business in the Orissa Legislative Assembly Member of Public Accounts Committee.
---
---
CONSTITUENCY AREA:Constituency information will be updated soon.
---
MLA News:Mla News will be updated soon.