Rajendra Narayan Singh Deo | MLA Profile
BOLANGIR CONSTITUENCY
Reservation Type:- General
Sixth Assembly (06/03/1974-30/04/1977)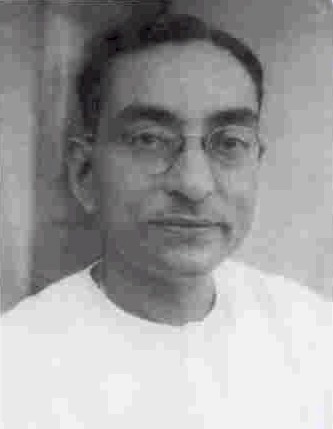 DATE OF BIRTH:31/03/2022
PARENT:Late Maharaja Prithwiraj Singh Deo
MARITAL STATUS:Married
SPOUSE'S NAME:Smt. Kailash Kumari Devi
QUALIFICATION:B.A
PROFESSION:Politics
HOBBY: PhotographyCinematography Sports and Games
FAVOURITE PASTIME:Writing and Travelling
SPECIAL INTEREST:reading
SOCIAL ACTIVITIES:Removed untouchability and allowed temple entry to Jarijans in the Patna State patronage of arts culture and clubs
LITERAL ACTIVITIES:Contributed articles of interest to newspapers and periodicals author of many articles leaflets and pamphlets
COUNTRY VISITED:U.S.A. Canada West Germany Japan U.K. France Ceylon Italy Netherland Philipines Hong Kong Switzerland Thiland and some other Asian countries.
PERNAMENT ADDRESS:
At.- Sailashree Palace P.O.- Bolangir Dist.- Bolangir
---
OTHER INFORMATION:
Ruler of Patna State 1933-47 was one of the first Rulers to sign the Merger Agreement with Indian Union; Was Member Chamber of Princes vice-President Council of Rulers of the Eastern States Agency and Chairman Eastern States Board of Forestry and Agricology; was Member Eastern States Post-Was Reconstruction Committee and Standing Committee of Eastern States Union; Member General Council of Raj Kumar College Raipur; Chief Patron of the Fifth All-India Cultural Unity Conference; Patron All India Cattle Show Society; Kalinga Historial Research Society; Koshal Kala Mandal and other cultural literary and reasearch societies; during administration removed untouchability and bar on temple entry for Harijans. Ayurvedic Aushadhalaya and Sanskrit College and Agricultural School etc. Provided improved social amenities in Bolangir; Origanised Co-operative Banks and Societies Agricultural Departments and Panchayats Praja Sabha and President Utkal Sammilani 1953. Studied in Mayo College Ajmer St. Columbia`s College Hazaribagh; Undergone Administrative Training at Ranchi and Monghyr; After merger of the States there was great discontentment amongst the people of the Orissa State; To channelise this discontentment on one-party rule a new political party Ganatantra Parishad was formed under his leadership 1950 in order to establsih and aid the real democracy in the State. This party continued to work as the main Opposition in the State Legislature during the last three Elections in Orissa and merged with the Swatantra Party after the Parliamentary Election 1962; Elected to Parliament (Lok Sabha) 1952; President Utkal Sammilan 1956; Secretary-General National Democratic Party under the Presidentship of late Shyama Prasad Mukharji; was a member of the Rules Committee and several Select Committees in the Lok Sabha; Chairman Public Accounts Committee Orissa; Member Public Funds Development Enquiry Committee Orissa; As a Ruler of Ex-Patna State took and implemented alround developments in the State; Established Rajendra College at Bolangir; Took active and important part in Orissa Politics since 1948; President Swatantra Party Orissa Unit 1962; Member General Council National Executive Parliamentary Board Swatantra Party.
OBITUARY MADE IN THE HOUSE ON 24/02/2023
---
---
CONSTITUENCY AREA:Constituency information will be updated soon.
---
MLA News:Mla News will be updated soon.