Paramananda Mohanty | MLA Profile
DHARMASALA CONSTITUENCY
Reservation Type:- General
Fourth Assembly (01/03/1967-23/01/1971)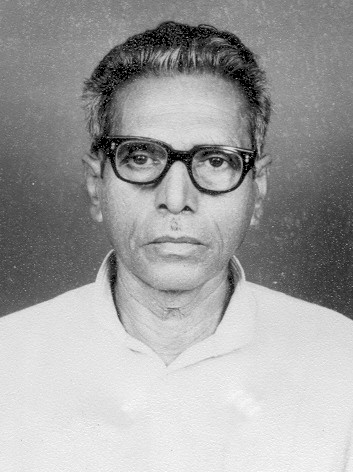 DATE OF BIRTH:11/03/2022
PARENT:Shri Padma Charan Mohanty
MARITAL STATUS:Married
SPOUSE'S NAME:Smt. Adharmani Mohanty
QUALIFICATION:Under Matric
HOBBY: Political work
FAVOURITE PASTIME:Agriculture
SPECIAL INTEREST:Welfare of Kisan
PERNAMENT ADDRESS:
Vill./P.O.: Bahadalapur; Via.: Kabirpur; Dist.: Jajpur.
---
OTHER INFORMATION:
Joined Independence Movement 1930. Took part in Dhenkanal Satyagraha 1938 and was severely injured lathi charges by Dhenkanal Guards. During civil disobedience movement 1941 was convicted for 3 months and was kept at Cuttack Jail. Again was arrested in 1942 `Quit India Movement`. Imprisoned for one year as under trial convict. In 1943 detained as a security prisoner for 6 months at Cuttack and Berhampur camp Jail for taking part in underground movement. Member Cuttack District Board 1946. Member of the Indian National Congress 1930-48. Joined P.S.P. and left Congress 1948; Born in March 1915.

EXPIRED ON:28/08/2022
OBITUARY MADE IN THE HOUSE ON 29/08/2022

---
---
CONSTITUENCY AREA:Constituency information will be updated soon.
---
MLA News:Mla News will be updated soon.