Radhanath Rath
MLA ATHAGARH CONSTITUENCY
Reservation Type:- General
Sixth Assembly (06/03/1974-30/04/1977)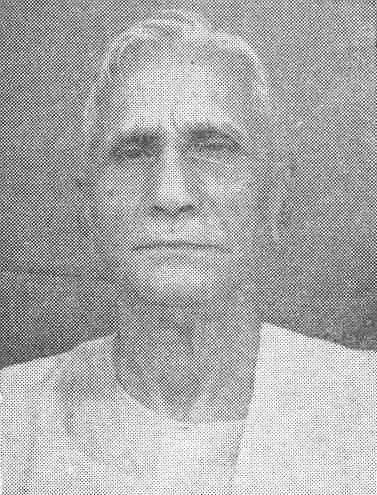 DATE OF BIRTH:06/12/2022
PARENT:Late Pandit Jagannath Rath
MARITAL STATUS:Married
SPOUSE'S NAME:Smt. Sabitri Rath
QUALIFICATION:Matric
PROFESSION:Journalism
HOBBY: Social service
FAVOURITE PASTIME:reading
SPECIAL INTEREST:Journalism
LITERAL ACTIVITIES:Contributing several articles to English Newspapers and periodicals on various subjects relating to the society Editor: `The Samaj`
PERNAMENT ADDRESS:At.-Gopabandhu Bhawan Cuttack-1.

---
OTHER INFORMATION:Arter giving up service joined Indian National Movement under the leadership of Mahatma Gandhi Worked in close co-operation with Utkalmani Pandit Gopabandhu Das Organised and published the largest National weekly organ of Oriya language `The Samaj` was made the Daily newspaper from the 6th April 1930 joined Lok Sevak Mandal and an active member and Chairman of the Orissa Branch of the Society and also continuing as an Editor of the Samaj Daily Courted imprisonment during Indian National Movement 1942 took active part in the Indian State people`s movement Conginuing as Legislator at the State level from the beginning of the Orissa Assembly with single exception of one term (1961-67)
Became Minister of Finance Education Development and Relief portfolios from 1952-1960 took keen enterest in establishing educational and public health facilities in his own constituency Member Language Commission Hindi Sahitya Sammilani Prayag Member Orissa Studens Unrest Enquiry Committee Endowment Committe Civil Supplies Advisory Committee State Level Gandhi Centenary Committee President Banpur and Athgarh Colleges Chairman State Price Undertakings Committee Chairman Servants of the people Society Orissa Branch Treasurer Utkal Relief Committee Member All India Newspaper Editors Congerence State Chief Commissioner Bharat Scouts and Guides Orissa Working President Biplabi Mahanayak Rashbehari Basu Smarak Samiti took keen interest in social activities during floods and natural calamities
Awarded Padmabhusan on the Republic Day of the year 1968

BOOKS WRITTEN:Saibya Utkalmani Gopabandhu in Oriya and Utkalmani Gopabandhu Das story of Freedom movement in Orissa States in English
EXPIRED ON:
11/02/2023
OBITUARY MADE IN THE HOUSE ON 16/03/2022
---
NEWS: News section will be updated soon.


---
Gallery: Gallery section will be updated soon.


---
CONSTITUENCY AREA:
ARADI ,
BADAOSTIA ,
BALIGAON ,
BAMANBINDHA ,
BANSADA ,
BARSAR ,
BHATAPADA ,
BHUINBRUTI ,
BIJAYNAGAR ,
CHANDBALI ,
CHARDIA ,
DAULATPUR ,
DHAMARA ,
DOSINGA ,
GHATAPUR ,
GOBINDAPUR ,
GOPINATHPUR ,
JAGULA ,
JALESWARPUR ,
JAMJODI ,
JASHIPUR ,
KAITHAKOLHA ,
KARANJAMAL ,
KARANPALLI ,
MADHAPUR ,
MAUSUDHA ,
MOTTO ,
NALAGOHIRA ,
NALGUNDA ,
NANDAPUR ,
NUAGAON ,
ORASAHI ,
PANCHAPADA ,
PANCHUTIKIRI ,
RAJNAGAR ,
SAHAPUR ,
SUNDARPUR ,
TENTULIDIHI ,
TOTAPADA ,
UTUKUDA ,
Radhanath Rath History(Assembly records)
| | | |
| --- | --- | --- |
| 1. Independent | 6(th) | ATHAGARH |
| 2. Independent | 5(th) | ATHAGARH |
| 3. Independent | 4(th) | ATHAGARH |
| 4. Indian National Congress | 2(th) | ATHAGARH |
| 5. Indian National Congress | 1(th) | ATHAGARH |
MLAs of ATHAGARH Constituency
Home
Profile
Initiatives
Family
The Writer