Srikant Kumar Jena
MLA BARI-DERABISI CONSTITUENCY
Reservation Type:- General
Ninth Assembly (09/03/1985-03/03/1990)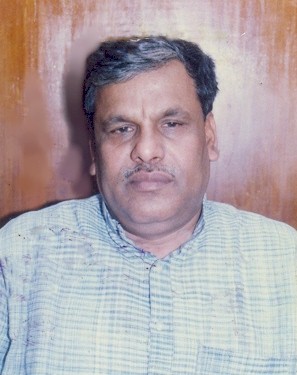 DATE OF BIRTH:18/06/2022
PARENT:Shri Raghunath Jena
MARITAL STATUS:Married
SPOUSE'S NAME:Smt. Subrata Jena
QUALIFICATION:B.A
PROFESSION:Politics
HOBBY: Playing Cricket.
FAVOURITE PASTIME:Games and sports
SPECIAL INTEREST:Social work
SOCIAL ACTIVITIES:Educating rural people regarding their rights.
LITERAL ACTIVITIES:Contributed articles on social reforms.
SPORTS AND CLUBS:Played cricket for college
COUNTRY VISITED:Burma China France Germany pakistan Thailand and U.K.
ADDRESS:Qr. No. - 7 Type - VIIC Unit - 1 Bhubaneswar Dist.- Khurda.
PERNAMENT ADDRESS:At/P.O.: Ratnagiri Dist.: Cuttack.

---
OTHER INFORMATION:Interested in Politics during students career and a reputed student leader
President of Utkal Congress Youth Front of Janata Party of Orissa
President of Youth Front of B
L
D
of Orissa
Imprisoned several times in Tihar Jail Delhi for demanding Steel Plant in Orissa
Imprisoned under MISA twice
Participated in various movements connected with the cause of students teachers farmers and youths; imprisoned for 19 moths during Emergency 1975-77 ; President Yuva Janata Orissa ; 1977-89 Member Orissa Legislative Assembly Member Committee on Public Accounts Member Committee on Public undertakings Member Library Committee Member Committee on Environement 1979 Minister of State Industry Orissa ; 1989 General Secretary J
D
Orissa; April-Nov
1990 ; Union Minister of State Small Scale Industry Agro and Rural Industries ; 28 June 2022 onwards Union Cabinet Minister Parliamentary Affairs and Tourism

---
NEWS: News section will be updated soon.


---
Gallery: Gallery section will be updated soon.


---
CONSTITUENCY AREA:
ANLAJODI ,
ASANA ,
BAD DALIMA ,
BAD DUNDU ,
BAD NARINI ,
BADMOUDA ,
BADPALSA ,
BAHALDA ,
BASINGI ,
BHALUBASA ,
BHITARAMDA ,
GAMBHARIA ,
GIDIGHATY ,
GITILATA ,
GUHALDANGRI ,
HALDA ,
HATIA ,
HENSDA ,
JAMDA ,
JARKANI ,
JASHIPUR ,
JHARADIHI ,
KANKI ,
KULEISILA ,
KULUGHUTU ,
LUPUNG ,
NARANPUR ,
PANDUPANI ,
PASNA ,
PURUNAPANI ,
RENGALBEDA ,
SANBHUNDU ,
SANPAKHANA ,
SOSO ,
SUDARSANPUR ,
TALAGAON ,
TARANA ,
TENDRA ,
TIRING ,
Srikant Kumar Jena History(Assembly records)
| | | |
| --- | --- | --- |
| 1. Janata | 9(th) | BARI-DERABISI |
| 2. Janata(S) Ch.Singh | 8(th) | BARI-DERABISI |
| 3. Janata | 7(th) | BARI-DERABISI |
MLAs of BARI-DERABISI Constituency
Home
Profile
Initiatives
Family
The Writer