Surendra Nath Naik | MLA Profile
KAKATPUR CONSTITUENCY
Reservation Type:- General
Thirteenth Assembly (15/05/2004-19/05/2009)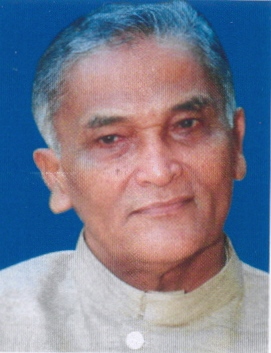 Ph:2536729/2536760.

DATE OF BIRTH:17/05/2022
PARENT:Late Narayan Naik
MARITAL STATUS:Married
SPOUSE'S NAME:Smt. Charubala Devi
PROFESSION:Cultivation
HOBBY: Social Service
FAVOURITE PASTIME:Public Service
SPECIAL INTEREST:To fight against corruption and to help poor and down-trodden people.
SOCIAL ACTIVITIES:Established a number of Schools in the constituency.
COUNTRY VISITED:Republic of China U.S.S.R Japan Taiwan Philipines Thailand Malaysia Burma and Hong Kong.
ADDRESS:
Qr.No.- VIII-MR-4 Unit-V Bhubaneswar
PERNAMENT ADDRESS:
Vill.- Chhuriana (Anakana) P.O.- Kusumber Dist.- Puri.
---
OTHER INFORMATION:
Started Political career as Chairman Astarang Panchayat Samiti 1960-67 Arrested on 1968 on the protest against enhancement of Bus Tariff Arrested during Emergency at Puri and Rourkela 1975-76 under MISA.
---
---
CONSTITUENCY AREA:Constituency information will be updated soon.
---
MLA News:Mla News will be updated soon.