Achyuta Biswal | MLA Profile
SONEPUR CONSTITUENCY
Reservation Type:- Schedule Cast
Ninth Assembly (09/03/1985-03/03/1990)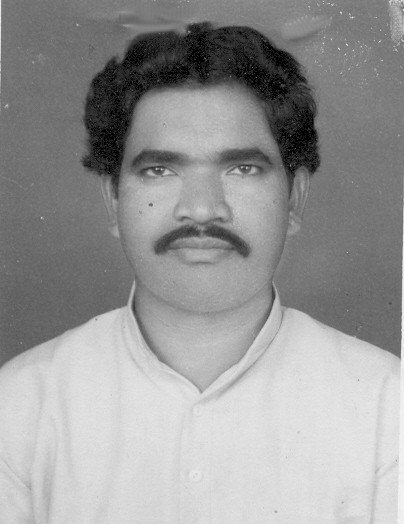 DATE OF BIRTH:10/10/2022
PARENT:Shri Biseswara Biswal
MARITAL STATUS:Married
SPOUSE'S NAME:Smt. Suphala Biswal
QUALIFICATION:B.A
PROFESSION:Govt. Service
HOBBY: Reading Books Newspapers and Travelling
FAVOURITE PASTIME:Social Work
SPECIAL INTEREST:Social Service
SOCIAL ACTIVITIES:Connected with various Social Organisations for development work.
LITERAL ACTIVITIES:Participation in essary debate and song competition and also in drama and recitation; compose Oriya songs and short stories and educating the S.C. and S.T. people to eradicate illeteracy and also taking active role in abolishing untouchability.
PERNAMENT ADDRESS:
At.- Atasingha P.O.- Bajrasara Via- Tarava District- Sonepur.
---
OTHER INFORMATION:
General Secretary State S.C. and S.T. Congress Cell; Member Syndicate of Sambalpur University; Administrator O.S.C.L.D.B. Bhubaneswar; Director District- Consumer Co-operative Store Balangir; Member D.I.C. Balangir and D.W.C. Balangir; Member State Attrocity Committee.
---
---
CONSTITUENCY AREA:Constituency information will be updated soon.
---
MLA News:Mla News will be updated soon.