Binod Patra | MLA Profile
SONEPUR CONSTITUENCY
Reservation Type:- Schedule Cast
Thirteenth Assembly (15/05/2004-19/05/2009)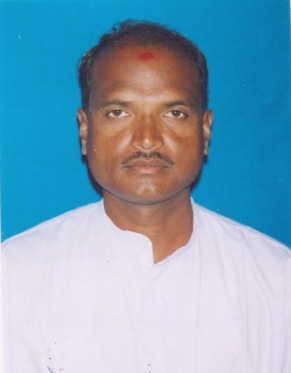 DATE OF BIRTH:22/05/2022
PARENT:Shri Babaji Patra
MARITAL STATUS:Bachelor
QUALIFICATION:B.A.
PROFESSION:Social Service
HOBBY: To do something for needy people
FAVOURITE PASTIME:Reading books
SPECIAL INTEREST:To provide justice to other
SOCIAL ACTIVITIES:To educate the illiterate people to ensure social justice to provide assistance to each and every citizen whoever requires according to availability with me.
CULTURAL ACTIVITIES:Participated and took part in many dramas during my study period
SPORTS AND CLUBS:Playing football & cricket
ADDRESS:
Qrs. No.-F-14/2 MLA Colony Unit-IV Bhubaneswar.
PERNAMENT ADDRESS:
Ghodaghat Pada (Harijan Pada) PO-Dist- Sonpur Orissa PIN-767017
---
OTHER INFORMATION:
Join NSUI Balangir District 1984-85 became Joint Secretary of NSUI Balangir District 1986-87 became Secretary of D.Y.C. Balangir 1991-92 Became P.C.C. Member of Sonepur Municipality 1997 General Secretary D.C.C. Sonepur during the year 2002-2003.
---
---
CONSTITUENCY AREA:Constituency information will be updated soon.
---
MLA News:Mla News will be updated soon.