Akulananda Behera | MLA Profile
CHOUDWAR CONSTITUENCY
Reservation Type:- General
Fourth Assembly (01/03/1967-23/01/1971)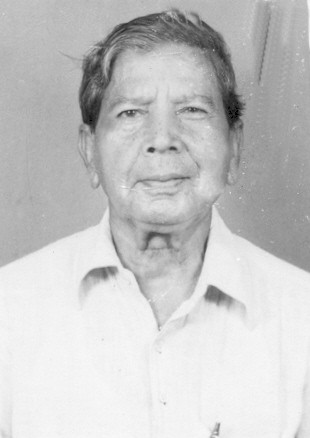 PARENT:Late Kambhu Behera
MARITAL STATUS:Married
SPOUSE'S NAME:Smt. Nirupama Devi
QUALIFICATION:Matric
HOBBY: Labour Kisan and Youth Organisation.
SPECIAL INTEREST:Social Service.
ADDRESS:
Plot No.- 229 Bapuji Nagar Bhubaneswar Dist.- Khurda Pin- 751009.
PERNAMENT ADDRESS:
At.: Bairagipada; P.O.: Ramkrushnapur; P.S.: Salepur Dist.: Cuttack.
---
OTHER INFORMATION:
Left studies. Joined Freedom Movement. Worked as a Satyagrahi in Salt Campaign 1930. Imprisoned twice during the year 1930 and was released in 1931 under the Gandhi Irwin Pact. Organised "Banar Senas" for the purpose of picketing of Liquor and Foreign cloth shops. Joined as a Teacher 1936-37 and then joined in the National Scout Movement. Became organising Scout Master for Orissa. Joined "Individual Civil Disobedience Movement" 1939-40 and was imprisoned twice. In 1942 "Quit India Movement" was arrested and was detained for more than 3 years as security prisoner. Elected Member of the Cuttack District Board and Vice-Chairman of Cuttack Sadar Local Board 1946. Since 1948 elected as a Member of the State Executive of the Socialist Party and Praja Socialist Party Utkal Branch up till now. Served as Party Secretary of Cuttack District Branch and Parliamentary Committee for several years. Organised Youth Labour and Trade Union in the Industrial Zones. Contested 1961 election and was defeated; Born in 1912.

EXPIRED ON:16/04/2022
OBITUARY MADE IN THE HOUSE ON 30/07/2022

---
---
CONSTITUENCY AREA:Constituency information will be updated soon.
---
MLA News:Mla News will be updated soon.