Chintamani Panigrahi | MLA Profile
BEGUNIA CONSTITUENCY
Reservation Type:- General
Seventh Assembly (26/06/1977-17/02/1980)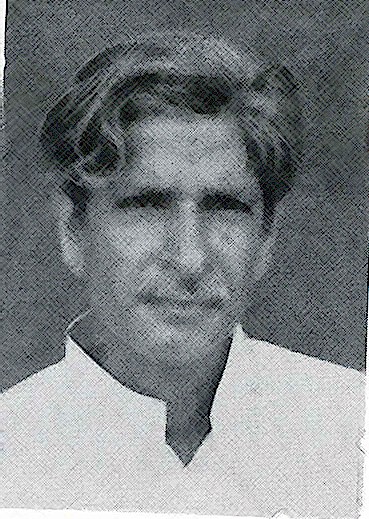 DATE OF BIRTH:22/03/2022
PARENT:Late Gopinath Panigrahi
MARITAL STATUS:Married
SPOUSE'S NAME:Smt. Radhamani Panigrahi
QUALIFICATION:M.A
PROFESSION:Journalism
HOBBY: Reading and Writing.
FAVOURITE PASTIME:Social Servic.
SOCIAL ACTIVITIES:Formed many cultural organisations and used to help the natural calamities affected people.
LITERAL ACTIVITIES:Written a number of books and articles.
COUNTRY VISITED:U.S.S.R. Afghanistan Turkey Iran Quait Egypit China U.S.A. Great Britain Hongkong Burma Ceylon Singapore Malaysia France West Germany East Germany Bulagaria Czeckoslovakia Italy Japan.
PERNAMENT ADDRESS:
At.: Srima Nivas (Samantarapur) Bhubaneswar-2 Dist.: Khurda.
---
OTHER INFORMATION:
Led Student and youth movement formed an organisation called "Utkal Bhini" in student days and worked for amalgamation of Oriya speaking tracts Joined "Quit India Movement" of Gandhiji in 1942; Served editor of "Prajatantra" and "Matrubhumi"; led many working class and peasant movements Social service is his prime aim in life.

EXPIRED ON:29/04/2022
OBITUARY MADE IN THE HOUSE ON 28/06/2022

---
---
CONSTITUENCY AREA:Constituency information will be updated soon.
---
MLA News:Mla News will be updated soon.