Dibakarnath Sharma
MLA AUL CONSTITUENCY
Reservation Type:- General
Fourth Assembly (01/03/1967-23/01/1971)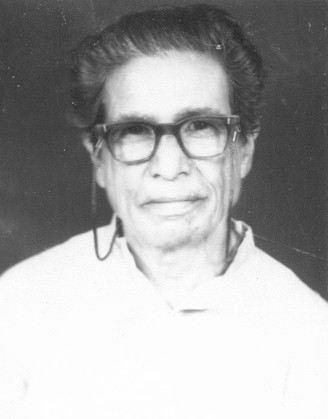 PARENT:Late Jagannath Sharma
MARITAL STATUS:Married
SPOUSE'S NAME:Smt. Kamala Sharma
QUALIFICATION:M.B.B.S
HOBBY: Gardening
SPECIAL INTEREST:Rural upliftment and organising Educational Institutions.
LITERAL ACTIVITIES:Author of "Swasthya `O` Samajika Sikshya" in four parts.
ADDRESS:At/P.O.- Aul Dist.- Kendrapara
PERNAMENT ADDRESS:At.: Nial; P.O.: Aul; Dist.: Cuttack.

---
OTHER INFORMATION:Associated with social activities since 1936
Accompained Flood Relief Workers with Late Laxminarayan Sahu
Joined `Quit India` Movement 1942 while studying at Banaras Hindu University
Managed to escape from Police custody and came back to Cuttack and continued movement
Joined Medical College Cuttack 1944 and became General Secretary of the Students` Union and continued as such throughout the Medical Career
Elected as Secretary of the Orissa State Branch of Indian Medical Association 1951 and was elected to the Central Working Committee of the I
M
A
Delhi from Orissa
Member of the Utkal Pradesh Congress Committee for the last 8 years
Associated with the Socio Political activities of Aul and Patamundai Constituency
Chairman Aul Panchayat Samiti from 1961-67 Born in November 1924

---
NEWS: News section will be updated soon.


---
Gallery: Gallery section will be updated soon.


---
CONSTITUENCY AREA:
ANLAJODI ,
ASANA ,
BAD DALIMA ,
BAD DUNDU ,
BAD NARINI ,
BADMOUDA ,
BADPALSA ,
BAHALDA ,
BASINGI ,
BHALUBASA ,
BHITARAMDA ,
GAMBHARIA ,
GIDIGHATY ,
GITILATA ,
GUHALDANGRI ,
HALDA ,
HATIA ,
HENSDA ,
JAMDA ,
JARKANI ,
JASHIPUR ,
JHARADIHI ,
KANKI ,
KULEISILA ,
KULUGHUTU ,
LUPUNG ,
NARANPUR ,
PANDUPANI ,
PASNA ,
PURUNAPANI ,
RENGALBEDA ,
SANBHUNDU ,
SANPAKHANA ,
SOSO ,
SUDARSANPUR ,
TALAGAON ,
TARANA ,
TENDRA ,
TIRING ,
Dibakarnath Sharma History(Assembly records)
| | | |
| --- | --- | --- |
| 1. Indian National Congress | 4(th) | AUL |
MLAs of AUL Constituency
Home
Profile
Initiatives
Family
The Writer