Gurubaru Majhi
MLA UMERKOTE CONSTITUENCY
Reservation Type:- Schedule Tribe
Tenth Assembly (03/03/1990-15/03/1995)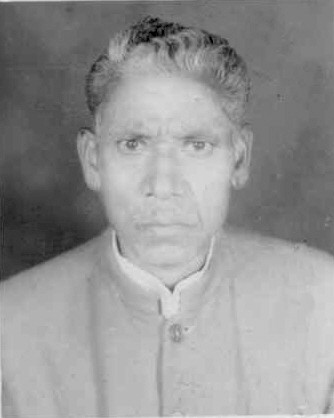 PARENT:Shri Jugadhar Majhi
MARITAL STATUS:Married
SPOUSE'S NAME:Smt. Raimati Majhi
QUALIFICATION:Under Matric
PROFESSION:Cultivation
HOBBY: Cultivation
FAVOURITE PASTIME:Social Service
SPECIAL INTEREST:Agriculture
SOCIAL ACTIVITIES:Social organisation
PERNAMENT ADDRESS:At/PO-Murtuma Via-Umerkote Dist.-Nowrangpur.

---
OTHER INFORMATION:Chairman Umerkote Panchayat Samiti thrice; Ex-President of LAMP Umerkote; Ex-President of Block Janata Dal Umerkote

---
NEWS: News section will be updated soon.


---
Gallery: Gallery section will be updated soon.


---
CONSTITUENCY AREA:
Amana ,
Arilo ,
Ayatpur ,
Babujanga ,
Bandhupur ,
Barada ,
Bentkar ,
Bodhapur ,
Dadhibamanapur ,
Dharina ,
Fakirpada ,
Gatiroutpatna ,
Isani-Berhampur ,
Janardanpur ,
Jasapada ,
Kalamishri ,
Kalapada ,
Kandarpur ,
Khandaita ,
Kishannagar ,
Kulasarichuan ,
Mahammadpur ,
Manapur ,
Manijanga ,
Nemalo ,
Nimeisapur ,
Palada ,
Paramahansa ,
Praharajpur ,
Santapur ,
Sirlo ,
Somepur ,
Tilakana ,
Urali ,
Uttarkul ,
Gurubaru Majhi History(Assembly records)
| | | |
| --- | --- | --- |
| 1. Janata Dal | 10(th) | UMERKOTE |
MLAs of UMERKOTE Constituency
Home
Profile
Initiatives
Family
The Writer