Jogendra Behera
MLA LOISINGHA CONSTITUENCY
Reservation Type:- Schedule Cast
Fifteenth Assembly (18/05/2014-)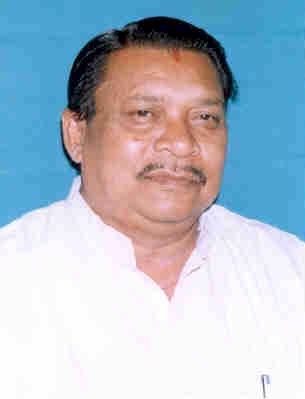 DATE OF BIRTH:13/03/2022
PARENT:Late Somanath Behera
MARITAL STATUS:Married
SPOUSE'S NAME:Smt. Shobhagini Behera
SON:2
QUALIFICATION:B.A
PROFESSION:Journalism Farming Teachership
HOBBY: Collection of news and articles on current affairs sports travelling and farming.
FAVOURITE PASTIME:Journalist for the `Samaj` and Educational Development in the Society.
SPECIAL INTEREST:Collection of news on current affairs games and sports Rural Development Social Service Upliftment of poor and weaker sections of the society.
SOCIAL ACTIVITIES:Established :- +2 Government Womens` College at Titilagarh +2 Arts College at Sindhekela Haldi and Belgaon Fifteen new Grama Panchayats in the Constituency Bijayanand High School at Belgaon M.E. School at Belgaon Government High School at Binekela Tetelkhunti and 3 Primary Social at Nuapara Katapara and Salebhata new Basti After repeated request to the Government Health Department the Government have been pleased to declared the P.H.C. into C.H.C. at Sindhekela 2004.
LITERAL ACTIVITIES:Writing articles as a Journalist
SPORTS AND CLUBS:Athletic Secretary Rajendra College Bolangir Organise Football Cricket tournament in the constituency.
COUNTRY VISITED:Indonesia Singapore Thailand NepalSri Lanka and Australia
ADDRESS:Qr.No. 2/1 (D.S.) M.L.A. Colony Unit-IV Bhubaneswar.
EMAIL:j(dot)behera(dot)ola(at)nic(dot)in
TELNO:9437021132, 271185 271142
PERNAMENT ADDRESS:At/P.O.-Belgaon Dist.-Bolangir.

---
OTHER INFORMATION:Member District Executive Committee of Swatantra Party Bolangir Member State Executive Janata Party Member National Council of Janata Party President District Janata Dal Bolangir President Nikhila Orissa Kaibarta Mahasabha Bhubaneswar President Pallishree Mahavidyalaya Sindhekela President Veer Surendra Sai +2 College Haldi Member Governing Body of +2 Government Women`s College Titilagarh Member Governing Body of D
A
V
College Titilagarh Secretary Bijayanand High School Belgaon Secretary District Committee Swatantra Party Bolangir Member Orissa State Ayurvedic Council Member District Rural Development Agency Bolangir Member District Planning Development Board Bolangir Member Natural Calamity Committee Bolangir Member State Level Natural Calamity Committee Member State Advisory Committee on Energy Public Relation and Transport Department Member Board of Director Orissa Forest Development Corporation Member Bolangir District Employment Exchange Member ZRUCC Joined politics from student career Joined Swatantra Party During emergency took underground work for the party Arrested several times and jailed for taking in various political movements Joined Bharatiya Lok Dal and subsequently Janata PartyJanata Dal and Biju Janata Dal
Visited most of the parts of the country in the capacity of a Member of Public Accounts Committee and Library Committee of O
L
A
Initiated Titilagarh Medium Irrigation Project funded by World Bank Initiated Water Supply Scheme at Titlagarh Rural water supply to Gandharlla Chandotara Kkolau Naven Parasara Haldi Bijepur Sirul; Initiated Rural Water Supply Scheme in SindhekelaBalgaon Kursurd Lutherbandh villages Demanded and succeded in establishing P
H
C
at Bijepur Lebada Kursurd Ayurvedic hospital at Tureikela Homoeopathic dispensary at Malisira Demanded and succeded in constructing a high level bridge at Sindhekela-Chandotora ghat over river Under Demanded and succeded in setting up 64 L
I
Points in the Constituency Hastened up the construction of Tel bridge at Belgaon which joins Bolangir and Kalahandi district Member State Natural Calamities Committee Member SC & ST State Advisory Committee Member Telephone Advisory Committee Orissa Circle; Take keen initiative for Water Supply from river Tel to Titilagarh town amounting to Rs
13
80 crore and got success
The project will be completed during October 2004; Take initiative for plantation programme in an around the Titilagarh for eradication of heatwave a long term basis and the Government is pleased to provide the funds out of K
B
K
funds
Chairman Orissa State Warehousing CorporationAfter elected President of Nikhila Orissa Kaibarta Mahasabha which is registered organisation by the Government meet the State Government as well as Central Government for inclusion of Kenta Kaibarta Dhibira community in the Schedueld Caste list of Orissa at serial No
24
As per the sincer efforts Government of India and State Government took adequate steps for passing a Bill containing constitution Ammendment (Scheduled Caste second ammendment Act 2002 by Lok Sabha on 30
7
2002 and by Rajya Sabha on 20
11
02 and finally the Act received the assent of Hon`ble President of India on 17
12
2002
After Publication of this Act in the Gazette of India vide No
731 dt
18
12
2002
Then the Government of Orissa insued circular on 13
01
2003 to all concern for insuing of Caste certificate to the people belonging to Keuta Kaibarta and Dhibara as Schedule Caste community
This is one of the greatest achievements of my life

---
NEWS: News section will be updated soon.


---
Gallery:
---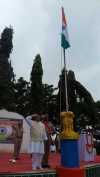 ---
CONSTITUENCY AREA:
AGALPUR ,
ANKRIAPADAR ,
ATGAON ,
BABUFASAD ,
BADIBAHAL ,
BADIMUNDA ,
BADTIKA ,
BAHALPADAR ,
BAIRASAR ,
BAKTI ,
BANDHPADA ,
BENDRA ,
BHALER ,
BHARSUJA ,
BILEISARDA ,
BUBEL ,
BUDHIPADAR ,
BUDULA ,
BURDA ,
CHHATAMAKHNA ,
CHHATAPIPAL ,
DASPUR ,
DUDUKA ,
DURGAPALI ,
G.S DUNGURIPALI ,
GAINTALA ,
HIRAPUR ,
JAMGAON ,
JHARANIPALI ,
JHARMUNDA ,
JOGISURDA ,
KANDAJURI ,
KHALIAPALI ,
KURUL ,
KUSANG ,
KUSMEL ,
KUTASINGHA ,
KUTENPALI ,
LOISINGHA ,
LUKAPADA ,
MAHIMUNDA ,
MALMUNDA ,
NAGAON-A ,
NAGAON-B ,
NUNIAPALI ,
PATHARLA(TALGAJ) ,
PATUAPALI ,
PIPIRDA ,
PUINTALA ,
RANDA ,
RATAKHANDI ,
RENGALI ,
RINBACHAN ,
ROTH ,
SALEBHATA ,
SARGAD ,
SAUNTPUR ,
TALIUDAR ,
UPARBAHAL ,
UPERBAHAL ,
Jogendra Behera History(Assembly records)
| | | |
| --- | --- | --- |
| 1. Biju Janata Dal | 15(th) | LOISINGHA |
| 2. Biju Janata Dal | 13(th) | TITILAGARH |
| 3. Biju Janata Dal | 12(th) | TITILAGARH |
| 4. Janata Dal | 11(th) | TITILAGARH |
| 5. Janata Dal | 10(th) | TITILAGARH |
MLAs of LOISINGHA Constituency
Home
Profile
Initiatives
Family
The Writer