Junas Bilung | MLA Profile
BIRAMITRAPUR CONSTITUENCY
Reservation Type:- Schedule Tribe
Eighth Assembly (09/06/1980-09/03/1985)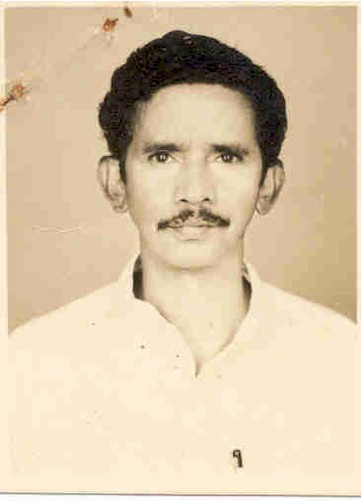 DATE OF BIRTH:23/02/2023
PARENT:Late Hilarus Bilung
MARITAL STATUS:Married
SPOUSE'S NAME:Monica Bilung
QUALIFICATION:I.A
PROFESSION:Teachership
HOBBY: Playing and gardening.
FAVOURITE PASTIME:Hockey
SPECIAL INTEREST:Social Service and Development of Agriculture.
SOCIAL ACTIVITIES:Rendering necessary Developmental work for Adivasi and down-trodden people. Formed Gardjat Krushak Dal and other associations for the solution of rural problems like unemployment and Agricultural Developments.
LITERAL ACTIVITIES:Invented Kharia Community Language Script.
PERNAMENT ADDRESS:
At.: Jaidega P.O.: Jhunmur Dist.: Sundargarh.
---
OTHER INFORMATION:
Vice-President of All-India Kharia Association contested in 1961Orissa Legislative Assembly elections. General Secretary of Jharkhand Party till 1974. Being inspired by the personality of Mrs.Indira Gandhi joined Congress(I) since 1978 and continues to be an active member of the party.
OBITUARY MADE IN THE HOUSE ON 06/11/2022
---
---
CONSTITUENCY AREA:Constituency information will be updated soon.
---
MLA News:Mla News will be updated soon.