Panchanan Mandal
MLA BHANDARIPOKHARI CONSTITUENCY
Reservation Type:- Schedule Cast
Ninth Assembly (09/03/1985-03/03/1990)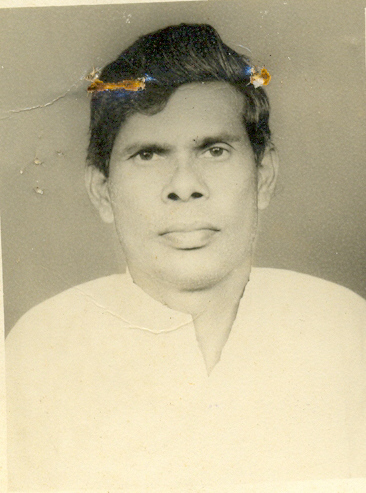 DATE OF BIRTH:19/04/2022
PARENT:Late Surjyamani Mandal
MARITAL STATUS:Married
SPOUSE'S NAME:Smt. Draupadi Mandal
QUALIFICATION:DiplomaCivil Engineering
PROFESSION:Social Work
HOBBY: Organising Social Work
FAVOURITE PASTIME:Writing
SPECIAL INTEREST:Politics
SOCIAL ACTIVITIES:Associated with various Social works.
LITERAL ACTIVITIES:Acting Drama Sports.
PERNAMENT ADDRESS:At/P.O.: Odang Via.: Randiahat Dist.: Balasore.

---
OTHER INFORMATION:Started political career in 1971
Courted arrest in Students` Movement in 1964 as a active student leader in High School career

---
NEWS: News section will be updated soon.


---
Gallery: Gallery section will be updated soon.


---
CONSTITUENCY AREA:
BADUAPALI ,
BAHAM ,
BALLAM ,
BARGAON ,
BATAGAON ,
BIRSINGHARH ,
CHHAMUNDA ,
DAINCHA ,
DAKARA ,
DANGARPADA ,
DEOGAON ,
DHAMA ,
GHENUPALI ,
GHOSARMAL ,
GIRISHCHANDRAPUR ,
GODLOISINGH ,
HUMA ,
JAMJORI ,
JAYANTPUR ,
JHANKARPALI ,
JUJUMURA ,
KABRAPALI ,
KANSAR ,
KAYAKUD ,
KESAPALI ,
KISINDA ,
KUKUDAPALI ,
LIPINDA ,
MEGHAPAL ,
NAKTIDEUL ,
NUABARANGAMAL ,
PANIMURA ,
SAHASPUR ,
SAHEBI ,
SALEBHATA ,
SARAPLI ,
SIMILIPAL ,
TAMPERGARH ,
Panchanan Mandal History(Assembly records)
| | | |
| --- | --- | --- |
| 1. Indian National Congress | 9(th) | BHANDARIPOKHARI |
MLAs of BHANDARIPOKHARI Constituency
Home
Profile
Initiatives
Family
The Writer