Ratha Das
MLA BHANDARIPOKHARI CONSTITUENCY
Reservation Type:- Schedule Cast
Twelfth Assembly (29/02/2000-06/02/2004)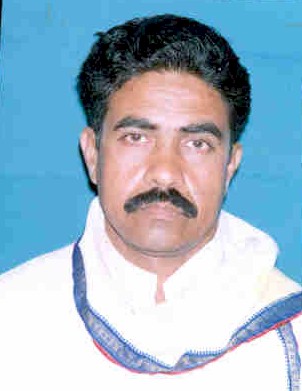 DATE OF BIRTH:13/03/2022
PARENT:Shri Chaitanya Das
MARITAL STATUS:Married
SPOUSE'S NAME:Smt. Basanti Lata Das
QUALIFICATION:B.Com M.AEconomics
PROFESSION:Agriculturist
HOBBY: To Play Indoor GamesListening song & music
FAVOURITE PASTIME:Reading Books
SPECIAL INTEREST:To meet variety of people
SOCIAL ACTIVITIES:To help & give justice to the poor specially to helpless persons.
TELNO:0674 - 403546, 06784 - 63111
PERNAMENT ADDRESS:Vill./P.O.-Tillo Via-Bonth Dist.-Bhadrak.

---
OTHER INFORMATION:BJD State Executive Body Member Trade Union Leader Resigned Central Government service to join politics Member Senate of Fakir Mohan University 2000 Onwards

---
NEWS: News section will be updated soon.


---
Gallery: Gallery section will be updated soon.


---
CONSTITUENCY AREA:
BADUAPALI ,
BAHAM ,
BALLAM ,
BARGAON ,
BATAGAON ,
BIRSINGHARH ,
CHHAMUNDA ,
DAINCHA ,
DAKARA ,
DANGARPADA ,
DEOGAON ,
DHAMA ,
GHENUPALI ,
GHOSARMAL ,
GIRISHCHANDRAPUR ,
GODLOISINGH ,
HUMA ,
JAMJORI ,
JAYANTPUR ,
JHANKARPALI ,
JUJUMURA ,
KABRAPALI ,
KANSAR ,
KAYAKUD ,
KESAPALI ,
KISINDA ,
KUKUDAPALI ,
LIPINDA ,
MEGHAPAL ,
NAKTIDEUL ,
NUABARANGAMAL ,
PANIMURA ,
SAHASPUR ,
SAHEBI ,
SALEBHATA ,
SARAPLI ,
SIMILIPAL ,
TAMPERGARH ,
Ratha Das History(Assembly records)
| | | |
| --- | --- | --- |
| 1. Biju Janata Dal | 12(th) | BHANDARIPOKHARI |
MLAs of BHANDARIPOKHARI Constituency
Home
Profile
Initiatives
Family
The Writer