Prahlad Mallik
MLA PATKURA CONSTITUENCY
Reservation Type:- General
Seventh Assembly (26/06/1977-17/02/1980)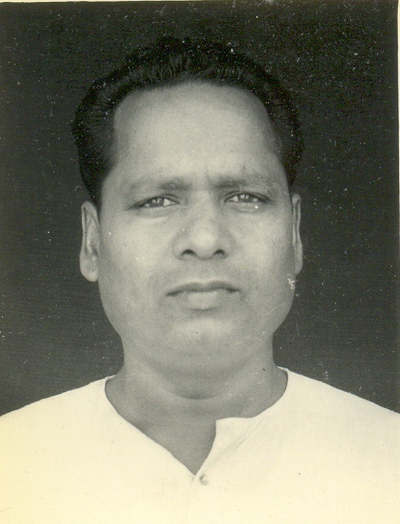 DATE OF BIRTH:14/10/2022
PARENT:Shri Pranakrushna Mallik
MARITAL STATUS:Married
SPOUSE'S NAME:Smt. Jemamani Devi
QUALIFICATION:B.A(Hons.)
PROFESSION:Teachership
HOBBY: Visiting places and studying problems of the people.
FAVOURITE PASTIME:Gardening
SOCIAL ACTIVITIES:Took interest in upliftment of downtrodden classes and in relief work during floods.
PERNAMENT ADDRESS:Vill.: Nageswarpur; P.O.: Tillotmadeipur; Via.: Kendrapara; Dist.: Undivided Cuttack.

---
OTHER INFORMATION:During student career took lead in relief work worked as volunteer during cholera epidemic at Rantalai took keen interest in establishing school at Manshaghai Joined Congress in 1957 during emergency degained under MISA for 19 months

EXPIRED ON:
15/03/2022
OBITUARY MADE IN THE HOUSE ON 19/03/2022
---
NEWS: News section will be updated soon.


---
Gallery: Gallery section will be updated soon.


---
CONSTITUENCY AREA:
AMARDA ,
ANLAKUDA ,
BADAMPUR ,
BADBHALIA ,
BAGHADA ,
BARKAND ,
BHALIADIHA ,
CHADHEIGAN ,
CHHATNA ,
CHIKITAMATIA ,
CHITRADA ,
CHUHAT ,
DANTIAMUHAN ,
DEBASOLE ,
DEULI ,
DHADASAHI ,
DHATIKA ,
DURGAPUR ,
FANIA ,
GADIGAN ,
GADIGHATY ,
GHALMUHAN ,
GODIA ,
HALDIPAL ,
JHATIADA ,
JUALIBHANGA ,
KAMARDIHA ,
KANIMOHULI ,
KANTISAHI ,
KHUNTAPAL ,
KOHI ,
KOSTHA ,
KUJIDIHI ,
MOHABILLA ,
MORADA ,
NAKICHUA ,
NALAGAZA ,
NUAGAN ,
NUAGAON ,
NUHAJHALIA ,
PAKTIA ,
PALASMUNDULI ,
RAGHABPUR ,
RASGOVINDPUR ,
SAN-MUNDHABANI ,
SANAMANIDA ,
SARUMULA ,
SUREIDIHI ,
TOTAPADA ,
UFALGADIA ,
Prahlad Mallik History(Assembly records)
| | | |
| --- | --- | --- |
| 1. Janata | 7(th) | PATKURA |
| 2. Utkal Congress | 6(th) | BARI-DERABISI |
| 3. Utkal Congress | 5(th) | PATAMUNDAI |
| 4. Utkal Congress | 5(th) | RAJNAGAR |
| 5. Indian National Congress | 3(th) | PATAMUNDAI |
| 6. Indian National Congress | 2(th) | KENDRAPARA |
MLAs of PATKURA Constituency
Home
Profile
Initiatives
Family
The Writer