Pyarimohan Das
MLA BHOGRAI CONSTITUENCY
Reservation Type:- General
Fourth Assembly (01/03/1967-23/01/1971)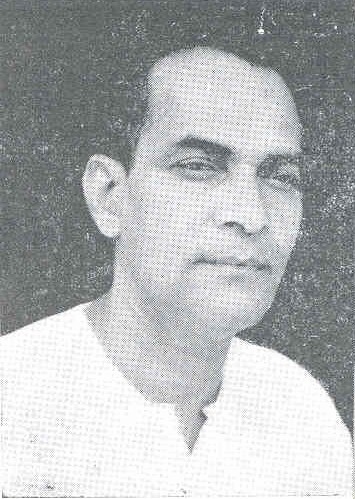 PARENT:Late Kushadhwaja Das
MARITAL STATUS:Married
SPOUSE'S NAME:Smt. Nirmalabala Das
QUALIFICATION:Matric
HOBBY: Gardening
SPECIAL INTEREST:Political organisation.
LITERAL ACTIVITIES:`Janmabhumi` in Oriya manuscript.
ADDRESS:C/O- Chandra Kumar Mohanty Advocate "Sanket" Vivekananda Marg Balasore. Pin.- 756001
PERNAMENT ADDRESS:At.: Talari; P.O.: Kakhra; Dist.: Balasore.

---
OTHER INFORMATION:Since 1929 became politically conscious and was first arrested in this year
During student career used to maintain livelihood by selling soap
Had direct contact with underground leaders during Freedom Struggle
Joined Congress Socialist Party 1934
Imprisoned and was assaulted by police several times during the Freedom Struggle and was imprisoned for taking active part in S
R
C
Movement
Organised Health Protection Society during 1934-37 to eradicate mosquitoes
Joined P
S
P
1952
During 1961 flood took active part in relief operations; Born in 1914

EXPIRED ON:
23/10/2022
OBITUARY MADE IN THE HOUSE ON 24/02/2023
---
NEWS: News section will be updated soon.


---
Gallery: Gallery section will be updated soon.


---
CONSTITUENCY AREA:
HATIBANDHA ,
JALDA ,
LATHIKATA ,
MUNDAJORE ,
RAMJODI ,
SUIDIHI ,
Pyarimohan Das History(Assembly records)
| | | |
| --- | --- | --- |
| 1. Praja Socialist Party | 4(th) | BHOGRAI |
| 2. Praja Socialist Party | 3(th) | BHOGRAI |
MLAs of BHOGRAI Constituency
Home
Profile
Initiatives
Family
The Writer