Sarat Rout
MLA SUKINDA CONSTITUENCY
Reservation Type:- General
Ninth Assembly (09/03/1985-03/03/1990)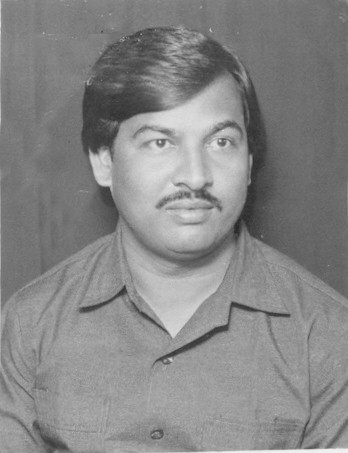 DATE OF BIRTH:30/01/2023
PARENT:Shri Purna Chandra Rout
MARITAL STATUS:Married
SPOUSE'S NAME:Smt. Sanjukta Rout
QUALIFICATION:B.A
PROFESSION:Politics
HOBBY: Social Science Photography Travelling and Drama
FAVOURITE PASTIME:Debate
SPECIAL INTEREST:Youth Welfare
SOCIAL ACTIVITIES:Trade Union Activities Social Work Associated with various cultural and Socioeconomic activities Discussion on social and political affairs.
LITERAL ACTIVITIES:Write poems and shourt stories.
PERNAMENT ADDRESS:At. Gobardhanpur P.O. Chitrigobardhanpur Via- Jajpur Road Dist.- Jajpur.

---
OTHER INFORMATION:Started PoliticalActivities during student career Elected as president to the Union of Angul College in 1974-75 joined Students Congress in 1973 and Youth Congress in 1975
An active Member of the youth Congress (I) and also predident of Pradesh Youth Congress (I) Executive Body Joined Congress (I) in 1976 President of Sukinda Mines Workers` Union and Chrome Nagar Thika Shramik Sangha and Working President of Daitari Workers` Union A member of D
C
C of Congress (I) President of Danagadi Block Congress (I) Committee

---
NEWS: News section will be updated soon.


---
Gallery: Gallery section will be updated soon.


---
CONSTITUENCY AREA:
ASANPAT ,
BADA PATANA ,
BADABHUMURIYA ,
BADANEULI ,
BAIKALA ,
BARBIL ,
BARIA ,
BAUNSHULI ,
BHUINPUR ,
BUDHIKAPUDI ,
CHAKUNDAPAL ,
CHAUTHIA ,
CHEMANA ,
CHINAMALIPASI ,
DALAPAKA ,
DAMAHUDA ,
DHANURJAYPUR ,
DIGIPOSI ,
DUMURIA ,
ERENDEI ,
GANDABEDA ,
GORASA ,
GUNDUNIA ,
JAJAPOSI ,
JALI ,
JAMUNAPOSI ,
JYOTIPUR ,
KANTIAPADA ,
KAPUNDI ,
KENDEIPOSI ,
KHADIKAPADA ,
KHAJIRAPAT ,
KHIREITANGIRI ,
KHUNTAPADA ,
KHUNTAPADA ,
KUNDALA ,
MACHHAGARH ,
MALARPADA ,
MIRIGIKHOJI ,
MURUSUAN ,
MUSHAKHARI ,
PALANAGHATI ,
PARSHALA ,
RAIDIHA ,
RAJNAGAR ,
SADANGI ,
SAHARAPADA ,
SARASKOLA ,
SHANKHUA ,
SILIPADA ,
TANGARAPADA ,
TENDERA ,
TUKUDIHA ,
TURUMUNGA ,
UDAYAPUR ,
UKHUNDA ,
Sarat Rout History(Assembly records)
| | | |
| --- | --- | --- |
| 1. Indian National Congress | 9(th) | SUKINDA |
| 2. Indian National Congress(I) | 8(th) | SUKINDA |
MLAs of SUKINDA Constituency
Home
Profile
Initiatives
Family
The Writer