Utkal Keshari Parida
MLA KENDRAPARA CONSTITUENCY
Reservation Type:- General
Thirteenth Assembly (15/05/2004-19/05/2009)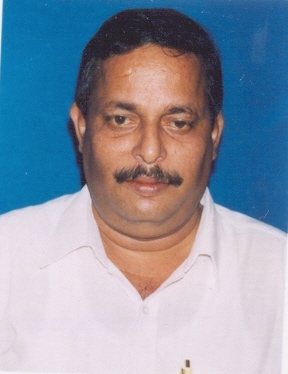 DATE OF BIRTH:24/01/2023
PARENT:Shri Ghanashyam Parida
MARITAL STATUS:Married
SPOUSE'S NAME:Smt. Rashnamayee Parida
QUALIFICATION:B.A
PROFESSION:Agriculturist Politics
HOBBY: Reading
FAVOURITE PASTIME:To consult with senior poltician.
SPECIAL INTEREST:Service for the Constituency.
SOCIAL ACTIVITIES:Social Service specially for the upliftment of the downtrodden people.
CULTURAL ACTIVITIES:Participate in Drama & other cultural programme
SPORTS AND CLUBS:Football & Kabadi
ADDRESS:Qrs. No.-5/2 (DS) Unit-IV MLA Colony Bhubaneswar.
PERNAMENT ADDRESS:Vill-PO-Tinimuhani Dist-Kendrapara.

---
OTHER INFORMATION:Ex-Chairman Derabis Block District President Orissa Gana Parishad (OGP) Kendrapara President Salepur College Students` Union 1980-81 President Youth Forum Janata Dal Kendrapara District Director Jute Marketing Co-operative Society

---
NEWS: News section will be updated soon.


---
Gallery: Gallery section will be updated soon.


---
CONSTITUENCY AREA:
BADFENI ,
BADJODE ,
BADPATHARA ,
BAHANADA ,
BANGARA ,
BANKISOLE ,
BASIPITHA ,
BETNA ,
BHAGBATCHANDRAPUR ,
BHOLAGADIA ,
BRUNDABANCHANDRAPUR ,
BUDHIKHAMARI ,
CHANDANPUR ,
DENGAM ,
DHANGHERA ,
DUKURA ,
GADIGAON ,
GUDIALBANDHA ,
HATIKOTE ,
JADUNATHPUR ,
JARKANI ,
KARKACHIA ,
KHADISOLE ,
KHANUA ,
LAXMANASAHI ,
LAXMIPOSI ,
NAUPAL ,
PURNACHANDRAPUR ,
RAJABASA ,
SANKERKO ,
SANKHABHANGA ,
SAPANCHUA ,
TANGASOLE ,
UTHANINUAGAON ,
Utkal Keshari Parida History(Assembly records)
| | | |
| --- | --- | --- |
| 1. Orissa Gana Parisad | 13(th) | KENDRAPARA |
MLAs of KENDRAPARA Constituency
Home
Profile
Initiatives
Family
The Writer