Ajen Murmu
MLA BANGIRIPOSI CONSTITUENCY
Reservation Type:- Schedule Tribe
Eleventh Assembly (15/03/1995-29/02/2000)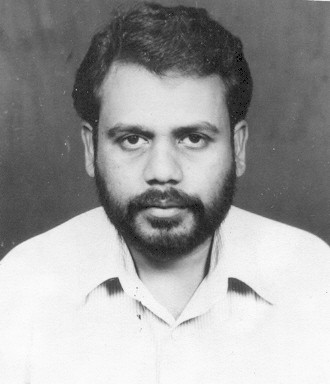 DATE OF BIRTH:08/05/2022
PARENT:Shri Karan Murmu
MARITAL STATUS:Married
SPOUSE'S NAME:Smt. Geetamani Murmu
QUALIFICATION:Matric
PROFESSION:Agriculturist
HOBBY: Reading Newspaper
FAVOURITE PASTIME:Social Service
SPECIAL INTEREST:To create consciousness among people.
SOCIAL ACTIVITIES:To remove blind belief among tribal people and to create educational awarness among the people.
LITERAL ACTIVITIES:Writing short play and drama in `Santali` language.
PERNAMENT ADDRESS:At-PurnapaniP.O.-Bhuasuni Via-Kusumbandh Dist.-Mayurbhanj Pin Code-757092.

---
OTHER INFORMATION:Organised Jharkhand Movement during student career against corruption
To develop economic social and political consciousness among the backward people
Member Bhuasuni Panchayat samiti

---
NEWS: News section will be updated soon.


---
Gallery: Gallery section will be updated soon.


---
CONSTITUENCY AREA:
AMBABHONA ,
BANJIPALI ,
BAUSENMURA ,
BEHERAPALI ,
BHADIGAON ,
BHAINATARA ,
BHATLI ,
BHUKTA ,
BIJAPALI ,
BIRJAM ,
CHADEIGAON ,
CHHURIAPALI ,
DAMALPALI ,
DUMBERPALI ,
DUNGURI ,
GARVANA ,
GHESS ,
HALUPALI ,
HATISAR ,
JHAR ,
KALANGAPALI ,
KAMGAON ,
KANAPALI ,
KANDPALA ,
KANGOAN ,
KAPASIRA ,
KARANDOLA ,
KASHAIPALI ,
KELENDAPALI ,
KHARMUNDA. ,
KUCHIPALI ,
KUMBHO ,
LAKHANPUR ,
LEBIDI ,
MULBAR ,
NARANGPUR ,
NUAGARH ,
PANDAKIPALI ,
PANIMURA ,
PETUPALI ,
RENGALI ,
RUCHIDA ,
SALEPALI ,
SANIMAL ,
SARKANDA ,
SOHELLA. ,
SRIGIDA ,
SUKUDA ,
TABDA ,
TEJAGULA ,
TUNGIBANDHALI ,
URDUNA ,
UTTAM ,
Ajen Murmu History(Assembly records)
| | | |
| --- | --- | --- |
| 1. Jharkhand Mukti Morcha | 11(th) | BANGIRIPOSI |
MLAs of BANGIRIPOSI Constituency
Home
Profile
Initiatives
Family
The Writer