Arjun Das(BPur)
MLA BINJHARPUR CONSTITUENCY
Reservation Type:- Schedule Cast
Eleventh Assembly (15/03/1995-29/02/2000)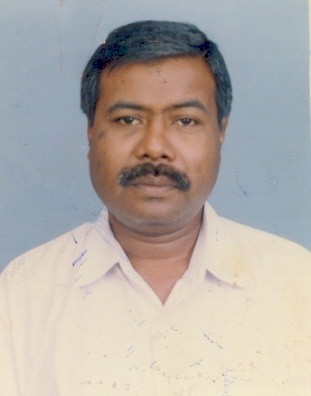 DATE OF BIRTH:16/11/2022
PARENT:Shri Anadi Charan Das
MARITAL STATUS:Married
SPOUSE'S NAME:Smt. Pramila Das
QUALIFICATION:I.A
PROFESSION:Social Service
HOBBY: Reading and Horticulture
FAVOURITE PASTIME:Visit Important Places
SPECIAL INTEREST:Horticulture and Photography
SOCIAL ACTIVITIES:Associated with Voluntary Organisations
PERNAMENT ADDRESS:At - Bijipur P.O.- Kapasichhak Via- Debidwar Dist- Jajpur.

---
OTHER INFORMATION:Started political career from student life as Left Front member Joined Congress in 1989

---
NEWS: News section will be updated soon.


---
Gallery: Gallery section will be updated soon.


---
CONSTITUENCY AREA:
BADAGAN ,
BAIGANBADIA ,
BALIDIHA ,
BANAKATI ,
BANGRIPOSI ,
BAUNSABILLA ,
BHAGABANPUR ,
BHALUKI ,
BHUASUNI ,
BRAHMANGAN ,
BUDHIKHAMARI ,
CHANDANPUR ,
CHANDUA ,
DHOBANISOLE ,
DIGHI ,
DUMURDIHA ,
GANGRAJ ,
GENDAPOKHARI ,
GOLAMUNDAKATA ,
GOUDARUMA ,
GUNDIHUDI ,
KALABADIA ,
KALAPATHAR ,
KENDUA ,
KEUTUNIMARI ,
KHANDIA ,
KUABUDA ,
KUCHEI ,
KUCHILAGHATI ,
KULIANA ,
KUMBHARMUNDAKATA ,
KUSUMBANDHA ,
MAHULIA ,
MARANGTANDI ,
NAFRI ,
NISCHINTA ,
NODHANA ,
PAIKABASA ,
PARULIA ,
PATHURI ,
PATIHINJA ,
PURUNAPANI ,
RANGAMATIA ,
SAMAKHUNTA ,
SARAGACHHIDA ,
SINDURGOURA ,
SIRISHBANI ,
SORISPAL ,
SYAMSUNDARPUR ,
Arjun Das(BPur) History(Assembly records)
| | | |
| --- | --- | --- |
| 1. Indian National Congress | 11(th) | BINJHARPUR |
MLAs of BINJHARPUR Constituency
Home
Profile
Initiatives
Family
The Writer