Baishnab Charan Mallick
MLA BINJHARPUR CONSTITUENCY
Reservation Type:- Schedule Cast
Sixth Assembly (06/03/1974-30/04/1977)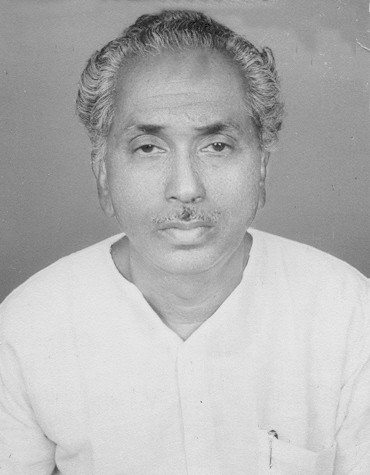 DATE OF BIRTH:03/01/2023
PARENT:Shri Narahari Mallick
MARITAL STATUS:Married
SPOUSE'S NAME:Smt. Saraswati Devi
QUALIFICATION:B.A
PROFESSION:Teachership
HOBBY: Travelling
FAVOURITE PASTIME:Organising and establishing of educational institutions.
SPECIAL INTEREST:Harijan Welfare and Rural Upliftment.
ADDRESS:Plot No.- 1 SCR Unit - IV Bhubaneswar Dist- Khurda.
PERNAMENT ADDRESS:Vill./P.O.: Anikana; Dist.: Cuttack.

---
OTHER INFORMATION:Served as Teacher for 2 years till 1957
Member Public Accounts Committe of the Parliament Member Central Advisory Board for Harijan Welfare Member Scheduled Castes and Scheduled Tribes Scholarship Board Government of India Member of the Petition Committee and Comittee on absence of members from the sitting of the House of the ParliamentMember State Harijan Welfare Advisory Board Member Divisional Railway Users Consultative Committee Chairman Bari Panchayat Samiti 1972

EXPIRED ON:
15/08/2022
OBITUARY MADE IN THE HOUSE ON 21/11/2022
---
NEWS: News section will be updated soon.


---
Gallery: Gallery section will be updated soon.


---
CONSTITUENCY AREA:
BADAGAN ,
BAIGANBADIA ,
BALIDIHA ,
BANAKATI ,
BANGRIPOSI ,
BAUNSABILLA ,
BHAGABANPUR ,
BHALUKI ,
BHUASUNI ,
BRAHMANGAN ,
BUDHIKHAMARI ,
CHANDANPUR ,
CHANDUA ,
DHOBANISOLE ,
DIGHI ,
DUMURDIHA ,
GANGRAJ ,
GENDAPOKHARI ,
GOLAMUNDAKATA ,
GOUDARUMA ,
GUNDIHUDI ,
KALABADIA ,
KALAPATHAR ,
KENDUA ,
KEUTUNIMARI ,
KHANDIA ,
KUABUDA ,
KUCHEI ,
KUCHILAGHATI ,
KULIANA ,
KUMBHARMUNDAKATA ,
KUSUMBANDHA ,
MAHULIA ,
MARANGTANDI ,
NAFRI ,
NISCHINTA ,
NODHANA ,
PAIKABASA ,
PARULIA ,
PATHURI ,
PATIHINJA ,
PURUNAPANI ,
RANGAMATIA ,
SAMAKHUNTA ,
SARAGACHHIDA ,
SINDURGOURA ,
SIRISHBANI ,
SORISPAL ,
SYAMSUNDARPUR ,
Baishnab Charan Mallick History(Assembly records)
| | | |
| --- | --- | --- |
| 1. Indian National Congress | 6(th) | BINJHARPUR |
| 2. Praja Socialist Party | 4(th) | BINJHARPUR |
MLAs of BINJHARPUR Constituency
Home
Profile
Initiatives
Family
The Writer