Banshidhar Sahoo
MLA NAYAGARH CONSTITUENCY
Reservation Type:- General
Eighth Assembly (09/06/1980-09/03/1985)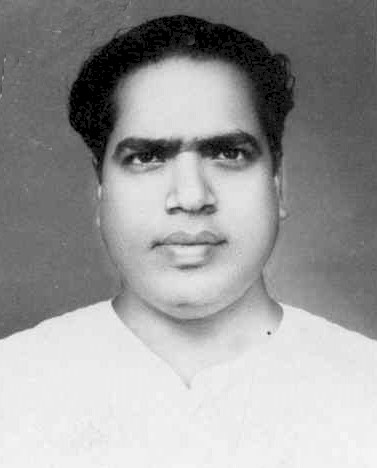 DATE OF BIRTH:30/11/2022
PARENT:Shri Banchhanidhi Sahoo
MARITAL STATUS:Married
SPOUSE'S NAME:Smt.Bidulata Sahoo
QUALIFICATION:B.A
PROFESSION:Cultivation
HOBBY: Writing and rendering necessary.
FAVOURITE PASTIME:Playing like volley ball
SPECIAL INTEREST:To take active interest in social welfare work.
SOCIAL ACTIVITIES:Active participation in developmental activities of the constituency helping the poor in distress like flood droughtfire etc;
LITERAL ACTIVITIES:Writing poemsdramanovels and articles: Published books-"Mayukha " and Yugaveri.
PERNAMENT ADDRESS:At./P.O.-Itamati Dist.- Nayagarh.

---
OTHER INFORMATION:Thrice Sarpanch of Itamati Panchayat;Chairman of Nayagarh P
S
-
President of Narayani girls High School; arrested many times in connection with putting forth the grievances of the people; dedicated for doing something good for the state; Twice joint Secretary of Puri D
C
C
(I);Secretary Puri D
C
C
Committee; President NayagarhR
C
M
S
; President of Nayagarh College Governing Body and President of Raghunatha Samabaya MahabidyalayaOdagaonPresidentproposed Nayagarh Sugar Factory

---
NEWS: News section will be updated soon.


---
Gallery: Gallery section will be updated soon.


---
CONSTITUENCY AREA:
BADAKERAJANGA ,
BAGEDIA ,
BAHALSAHI ,
BALIPATA ,
BARAPADA ,
BARASAHI ,
BASANTAPUR ,
BRAHMANBIL ,
CHANGUDIA ,
CHHENDIPADA ,
DURGAPUR ,
JARAPADA ,
JARASINGA ,
JERANG DEHURISAHI ,
KAMPASALA ,
KANALOI ,
KANDASAR ,
KANJARA ,
KANKAREI ,
KARADAGADIA ,
KATADA ,
KORADA ,
KOSALA ,
KUKADANGA ,
KUKURPETA ,
KUMANDA ,
KURUDOL ,
KUSAKILA ,
MACHHAKUTA ,
NATADA ,
NISA ,
NUAGAON ,
OGI ,
PARA ,
PARANGA ,
PATAKAMUNDA ,
PATRAPADA ,
RAIJHARAN ,
SANKERJANGA ,
SANTARAPUR ,
SHAKOSINGHA ,
SIMILIPAL ,
T.KODASAHI ,
TANGIRI ,
TUBEY ,
TUKUDA ,
Banshidhar Sahoo History(Assembly records)
| | | |
| --- | --- | --- |
| 1. Indian National Congress(I) | 8(th) | NAYAGARH |
MLAs of NAYAGARH Constituency
Home
Profile
Initiatives
Family
The Writer