Mandakini Behera(Bye)
MLA NAYAGARH CONSTITUENCY
Reservation Type:- General
Twelfth Assembly (29/02/2000-06/02/2004)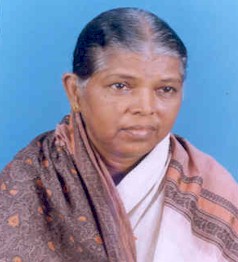 DATE OF BIRTH:25/08/2022
PARENT:Late Alekh Chandra Das
MARITAL STATUS:Married
SPOUSE'S NAME:Late Bhagabat Behera
QUALIFICATION:B.A B.Ed.
PROFESSION:Social Service
HOBBY: Gardening
FAVOURITE PASTIME:With kids
SPECIAL INTEREST:Women and Child Development
SOCIAL ACTIVITIES:Interaction with different agencies for upliftment of people of Nayagarh
ADDRESS:N-2/195 Nayapalli Bhubaneswar Dist.-Khurda
TELNO: 255047,
PERNAMENT ADDRESS:C/O:-Late Bhagabat Behera At:- Haripur GopapurBahadajhola Odagaon Dist.-Nayagarh.

---
---
NEWS: News section will be updated soon.


---
Gallery: Gallery section will be updated soon.


---
CONSTITUENCY AREA:
BADAKERAJANGA ,
BAGEDIA ,
BAHALSAHI ,
BALIPATA ,
BARAPADA ,
BARASAHI ,
BASANTAPUR ,
BRAHMANBIL ,
CHANGUDIA ,
CHHENDIPADA ,
DURGAPUR ,
JARAPADA ,
JARASINGA ,
JERANG DEHURISAHI ,
KAMPASALA ,
KANALOI ,
KANDASAR ,
KANJARA ,
KANKAREI ,
KARADAGADIA ,
KATADA ,
KORADA ,
KOSALA ,
KUKADANGA ,
KUKURPETA ,
KUMANDA ,
KURUDOL ,
KUSAKILA ,
MACHHAKUTA ,
NATADA ,
NISA ,
NUAGAON ,
OGI ,
PARA ,
PARANGA ,
PATAKAMUNDA ,
PATRAPADA ,
RAIJHARAN ,
SANKERJANGA ,
SANTARAPUR ,
SHAKOSINGHA ,
SIMILIPAL ,
T.KODASAHI ,
TANGIRI ,
TUBEY ,
TUKUDA ,
Mandakini Behera(Bye) History(Assembly records)
| | | |
| --- | --- | --- |
| 1. Biju Janata Dal | 12(th) | NAYAGARH |
MLAs of NAYAGARH Constituency
Home
Profile
Initiatives
Family
The Writer