Sitakanta Mishra
MLA NAYAGARH CONSTITUENCY
Reservation Type:- General
Eleventh Assembly (15/03/1995-29/02/2000)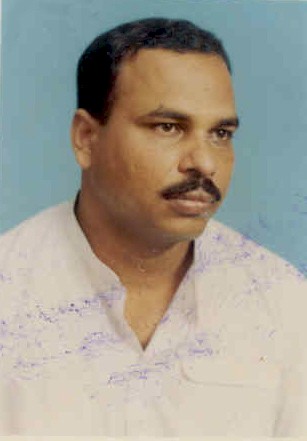 DATE OF BIRTH:18/05/2022
PARENT:Shri Narasingh Mishra
MARITAL STATUS:Married
SPOUSE'S NAME:Smt. Urmila Mishra
QUALIFICATION:B.A LLB
PROFESSION:Social Service
HOBBY: Reading Swimming Mixing with senior leaders and eminent persons.
FAVOURITE PASTIME:Photography Touring to different historical places of India.
SPECIAL INTEREST:Try to undrstand and solve the problems poor and downtrodden people.
SOCIAL ACTIVITIES:To oganise Plantation Blood donation camp Health camp Relief camp at the time of natural calamities.
LITERAL ACTIVITIES:Story writing and Screen play writting.
PERNAMENT ADDRESS:Mishra Bhavan Lewis Road B.J.B.Nagar Bhubaneswar-14.

---
OTHER INFORMATION:President Students Union College of Basic Science and Humanties (OUAT) 1979-80
Joint Secretary N
S
U
I
Orissa 1981-83
General Secretary Pradesh Youth Congress (I) Orissa
Member Youth Orientation Programme Indian Youth Congress (I) 1989
President Utkal Social and Cultural Association
Working President Orissa Transport Workers` Congress
President Orissa Marital Arts Association
President Orissa Cine Artists Technicians and Stuntmen Association
Advisor Nikhila Utkal Mahabhoi Sangha

---
NEWS: News section will be updated soon.


---
Gallery: Gallery section will be updated soon.


---
CONSTITUENCY AREA:
BADAKERAJANGA ,
BAGEDIA ,
BAHALSAHI ,
BALIPATA ,
BARAPADA ,
BARASAHI ,
BASANTAPUR ,
BRAHMANBIL ,
CHANGUDIA ,
CHHENDIPADA ,
DURGAPUR ,
JARAPADA ,
JARASINGA ,
JERANG DEHURISAHI ,
KAMPASALA ,
KANALOI ,
KANDASAR ,
KANJARA ,
KANKAREI ,
KARADAGADIA ,
KATADA ,
KORADA ,
KOSALA ,
KUKADANGA ,
KUKURPETA ,
KUMANDA ,
KURUDOL ,
KUSAKILA ,
MACHHAKUTA ,
NATADA ,
NISA ,
NUAGAON ,
OGI ,
PARA ,
PARANGA ,
PATAKAMUNDA ,
PATRAPADA ,
RAIJHARAN ,
SANKERJANGA ,
SANTARAPUR ,
SHAKOSINGHA ,
SIMILIPAL ,
T.KODASAHI ,
TANGIRI ,
TUBEY ,
TUKUDA ,
Sitakanta Mishra History(Assembly records)
| | | |
| --- | --- | --- |
| 1. Indian National Congress | 11(th) | NAYAGARH |
MLAs of NAYAGARH Constituency
Home
Profile
Initiatives
Family
The Writer