Biren Palei
MLA BHADRAK CONSTITUENCY
Reservation Type:- General
Twelfth Assembly (29/02/2000-06/02/2004)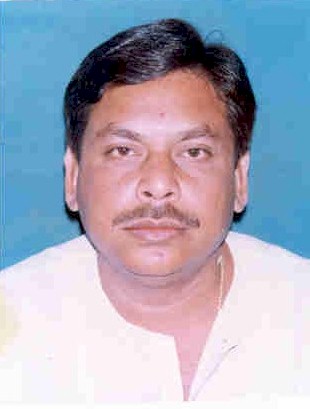 DATE OF BIRTH:02/03/2023
PARENT:Shri Kanhu Charana Palei
MARITAL STATUS:Married
SPOUSE'S NAME:Smt. Minati Palei
QUALIFICATION:M.A
PROFESSION:Social Service
FAVOURITE PASTIME:Social Service
TELNO:50816,
PERNAMENT ADDRESS:Vill.-Kantapal P.O.-Charampa Dist.-Bhadrak.

---
OTHER INFORMATION:Chairperson Bhadrak Municipality
EXPIRED ON:
02/03/2023
OBITUARY MADE IN THE HOUSE ON 07/03/2022
---
NEWS: News section will be updated soon.


---
Gallery: Gallery section will be updated soon.


---
CONSTITUENCY AREA:
ADAS ,
Badchhapal ,
BAGHBAR ,
BALAM ,
BALANDA ,
BAMPARADA ,
Baniakilinda ,
BASALAI ,
BIJAYANAGAR ,
BUDHAPAL ,
BUDIDO ,
CHADEIMARA ,
Chheplipali ,
DANDASINGHA ,
DANRA ,
DANTARIBAHAL ,
Dholpada ,
Dimirikuda ,
Dudhianali ,
GUNDIAPALI ,
GURUSANG ,
Jharagogua ,
JHARAKANDHAL ,
KADAPADA ,
KALIAPAL ,
KALLA ,
KANDHAL ,
Kansar ,
KANTABAHAL ,
KANTAPALI ,
KARLAGA ,
KAUNSIBAHAL ,
KELDA ,
Kendeijuri ,
KHILEI ,
KUNDHEIGOLA ,
Laimura ,
LULANG ,
MADHYAPUR ,
MALEHIPADA ,
NAULIPADA ,
NUADIHI ,
PALSAMA ,
PARA ,
Parposi ,
RAITABAHAL ,
RAMBHEI ,
REAMAL ,
Sado ,
SARUALI ,
SINGHSAL ,
Suguda ,
TABADA ,
Tainsar ,
Talkundi ,
TARANG ,
Tileibani ,
TINKBIR ,
TUHILAMAL ,
UTUNIA ,
Biren Palei History(Assembly records)
| | | |
| --- | --- | --- |
| 1. Indian National Congress | 12(th) | BHADRAK |
MLAs of BHADRAK Constituency
Home
Profile
Initiatives
Family
The Writer