Nityananda Mahapatra
MLA BHADRAK CONSTITUENCY
Reservation Type:- General
Fourth Assembly (01/03/1967-23/01/1971)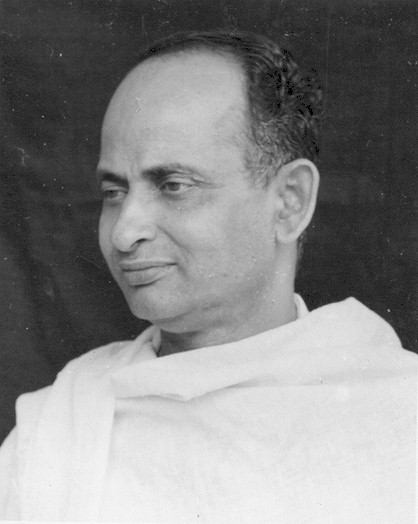 DATE OF BIRTH:17/07/2022
PARENT:Late Kantakavi Lakshmikanta Mahapatra
MARITAL STATUS:Married
SPOUSE'S NAME:Smt. Haripriya Debi
HOBBY: Drawing and acting.
FAVOURITE PASTIME:Sankirtan
SPECIAL INTEREST:Writing novels poems articles and stories.
LITERAL ACTIVITIES:Editor Daily `Asha` 1945-46. Editor `Dagora` monthly since 1937.
ADDRESS:At- Kanta Kutira D-4 Unit - 3 Bhubaneswar
PERNAMENT ADDRESS:At.: Bhagbat Bhavan; P.O.: Bhadrak; Dist.: Balasore.

---
OTHER INFORMATION:Joined Mahatma Gandhi`s Salt Satyagraha 1930 and was imprisoned for one year
During the Odenel Committee period took part in Orissa`s outlaying tracts amalgamation movement
Joined Civil Disobedience Movement and was imprisoned on three occasions
Imprisoned for nine months 1941 for delivering a speech
Detained as Security prisoner 1942 Movement and the entire family took part in it
President Bhadrak Union Board 1939
Member Balasore District Board 1946
Courted imprisonment for taking part in S
R
C
Movement 1956
Got inspiration for political activity from father who was an eminent literator grand-father who was a member in Bihar and Orissa Legislative Council and uncle who was member Legislative Council and M
L
A
(Central Legislature)

BOOKS WRITTEN:Following books published in Oriya and Hindi novels: Bhool Jibanara Lakshya Jianta Manisa Hidamati Bhanga Hada Sukhara Sandhane Egarta Khyanika Dhalagara-Kalagara Bells and Letters Patra O` Prativa Kabipriyasu Drama-Harijan Mandir Prabesh Political literature-Swarajya pala Bhoo Mahatmya Mausi (prescribed) 1952 Translation-Swarajya Sanhita being the Oriya Translation from English pablication `Indian Home Rule Mittika Putla in Hindi translated from Oriya book. Matira Manisa.
EXPIRED ON:
17/04/2022
OBITUARY MADE IN THE HOUSE ON 28/08/2022
---
NEWS: News section will be updated soon.


---
Gallery: Gallery section will be updated soon.


---
CONSTITUENCY AREA:
BADUAPALI ,
BAHAM ,
BALLAM ,
BARGAON ,
BATAGAON ,
BIRSINGHARH ,
CHHAMUNDA ,
DAINCHA ,
DAKARA ,
DANGARPADA ,
DEOGAON ,
DHAMA ,
GHENUPALI ,
GHOSARMAL ,
GIRISHCHANDRAPUR ,
GODLOISINGH ,
HUMA ,
JAMJORI ,
JAYANTPUR ,
JHANKARPALI ,
JUJUMURA ,
KABRAPALI ,
KANSAR ,
KAYAKUD ,
KESAPALI ,
KISINDA ,
KUKUDAPALI ,
LIPINDA ,
MEGHAPAL ,
NAKTIDEUL ,
NUABARANGAMAL ,
PANIMURA ,
SAHASPUR ,
SAHEBI ,
SALEBHATA ,
SARAPLI ,
SIMILIPAL ,
TAMPERGARH ,
Nityananda Mahapatra History(Assembly records)
| | | |
| --- | --- | --- |
| 1. Jana Congress | 4(th) | BHADRAK |
| 2. Independent | 3(th) | BHADRAK |
| 3. Independent | 2(th) | BHADRAK |
MLAs of BHADRAK Constituency
Home
Profile
Initiatives
Family
The Writer