Gangadhar Das
MLA CHANDABALI CONSTITUENCY
Reservation Type:- Schedule Cast
Seventh Assembly (26/06/1977-17/02/1980)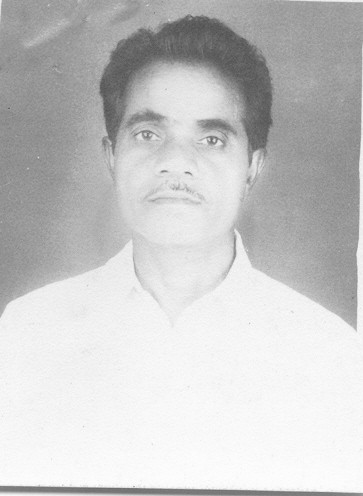 DATE OF BIRTH:23/07/2022
PARENT:Late Iswar Chandra Das
MARITAL STATUS:Married
SPOUSE'S NAME:Smt. Jemamani Das
QUALIFICATION:B.A
PROFESSION:Cultivation
HOBBY: Reading newspaper and literature on History.
SOCIAL ACTIVITIES:Origanising Juba Sanghas and Labour Societies President and Secretary of many schools and Youth Origanisations.
ADDRESS:At/P.O.- Kanpada Via.- Tihidi Dist.- Bhadrak
PERNAMENT ADDRESS:Vill./P.O.: Barahattra Lochanapur; Dist.: Balasore.

---
OTHER INFORMATION:Joined in politics 1957

---
NEWS: News section will be updated soon.


---
Gallery: Gallery section will be updated soon.


---
CONSTITUENCY AREA:
ALATI ,
BADAJAMUPOSI ,
BADAMASINABILA ,
BADAPICHHULA ,
BALARAM PUR ,
BALIPOKHARI ,
BARHATIPURA ,
BASANTPUR ,
BATO ,
BHANDARIDIHA ,
BHOLABEDA ,
BINIDA ,
DARADIPAL ,
DEOGOAN ,
DHAKOTHA ,
DHENKIKOTE ,
GADABANDHAGODA ,
GADADHARPUR ,
GANPUR ,
GOHIRA ,
KESHADURAPALA ,
KHALANA ,
KHALIAMENTA ,
KHANTAGHAR ,
KOLIMATI ,
MACHHALO ,
MADANAPUR ,
MANOHARPUR ,
MUKTAPUR ,
MUKUNDAPURPATANA ,
PAIDAPATANA ,
PANDAPADA ,
PANDUA ,
PATILO ,
PIPILIA ,
PURUMUNDA ,
PURUNABANDHAGODA ,
RADHIKADEIPUR ,
RAMACHANDRAPUR ,
RUTISILA ,
SAINKUL ,
SALADEI ,
SANTARAPUR ,
SARASA PASI ,
SUNATANGIRI ,
TARA ,
TARIMUL ,
TARUAN ,
TORANIPOKHARI ,
UPERDIHA ,
Gangadhar Das History(Assembly records)
| | | |
| --- | --- | --- |
| 1. Janata | 7(th) | CHANDABALI |
| 2. Congress (R) | 5(th) | CHANDABALI |
MLAs of CHANDABALI Constituency
Home
Profile
Initiatives
Family
The Writer