Hrudananda Mallick
MLA DHAMNAGAR CONSTITUENCY
Reservation Type:- General
Tenth Assembly (03/03/1990-15/03/1995)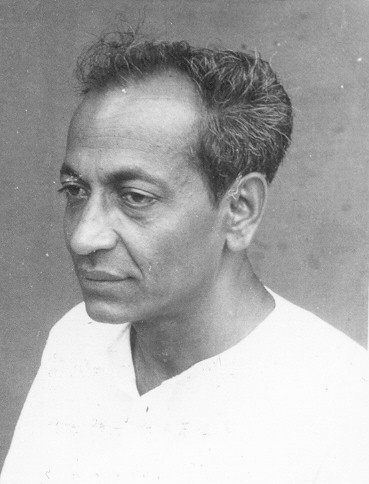 DATE OF BIRTH:01/08/2022
PARENT:ge
MARITAL STATUS:Married
SPOUSE'S NAME:Smt. Annapurna Mallick
QUALIFICATION:B.Com
HOBBY: Social Activities
FAVOURITE PASTIME:Playing cards
SOCIAL ACTIVITIES:Participation in Oriya movement at Calcutta and worked as the General Secretary of Greater Calcutta Utkal Samaj from 1947 to 1955 during Hindu Muslim Riot in Calcutta in the year 1946 volunter services to the distress Oriyas participation in Co-operativ
LITERAL ACTIVITIES:Editor monthly Oriya Magazines `Asantakali` and `Agami`.
ADDRESS:C/O.- Arnapurna Mallick At- Aparti Bindha P.O./Dist.- Bhadark
PERNAMENT ADDRESS:Village: Hasnabad P.S.: Dhamnagar P.O.: Gopabandhunagar Dist.: Balasore.

---
OTHER INFORMATION:During student career joined 1942 Movement and organised Balasore District Students Federation in the year 1945 Member Panchayat Samiti 1962 Member Utkal P
C
C
1963
Elected as Vice-President District Central Co-operative Bank Balasore during 1965 for 3 years and again for 2 years

EXPIRED ON:
01/03/2023
OBITUARY MADE IN THE HOUSE ON 19/03/2022
---
NEWS: News section will be updated soon.


---
Gallery: Gallery section will be updated soon.


---
CONSTITUENCY AREA:
Akula ,
BADAPALASAPAL ,
Balabhadrapur ,
Banspal ,
Baragarh ,
BAREIGODA ,
BAXIBARIGAON ,
Bayakumutia ,
BHAGAMUNDA ,
BHANRAPUR ,
Bhimkand ,
Bimala ,
Binjabahal ,
BUDHAKHAMAN ,
Chhamunda ,
DAITARI ,
Deuladiha ,
DHURUDIAMBO ,
Dobalapal ,
Fuljhar ,
GAUNIGHASA ,
Gonasika ,
HARICHANDANPUR ,
HUNDA ,
Jagamohanpur ,
JAMUJODI ,
JANGHIRA ,
Jatra ,
JIRANGA ,
JUNGA ,
Kalanda(Kha) ,
Kaliahata ,
Karadangi ,
Karamangi ,
Karangadihi ,
Khuntapada ,
Kuanra ,
MANOHARPUR ,
Nayakote ,
Oriya-birida ,
PITAPITI ,
PITHAGOLA ,
Podang ,
Purujoda ,
Raisuan ,
RASOLA ,
REBANAPALASPAL ,
SAGADAPATA ,
Saharpur ,
Saleikena ,
Sibanarayanpurgoda ,
Singipur ,
Sirigida ,
SUNAPENTHA ,
Tala Kadakala ,
Talapada ,
Tana ,
TANGIRIAPAL ,
Taramakanta ,
Telkoi ,
TENTALAPOSI ,
THAKURAPADA ,
Uper Raigoda ,
Hrudananda Mallick History(Assembly records)
| | | |
| --- | --- | --- |
| 1. Janata Dal | 10(th) | DHAMNAGAR |
| 2. Janata | 7(th) | DHAMNAGAR |
| 3. Utkal Congress | 6(th) | DHAMNAGAR |
| 4. Janata | 5(th) | DHAMNAGAR |
MLAs of DHAMNAGAR Constituency
Home
Profile
Initiatives
Family
The Writer