Jhitru Naik
MLA KODINGA CONSTITUENCY
Reservation Type:- Schedule Tribe
Fourth Assembly (01/03/1967-23/01/1971)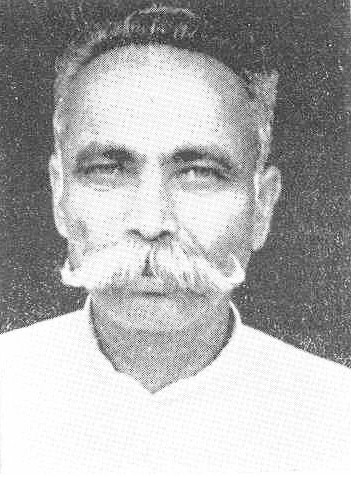 PARENT:Shri Pakulu Naik
QUALIFICATION:Under Matric
HOBBY: Cultivation
SPECIAL INTEREST:Social welfare
PERNAMENT ADDRESS:Vill.: Bodoambada; P.O.: Rajuda; Dist.: Koraput.

---
OTHER INFORMATION:Member Indian Farmer`s Association
Worked as Harijan Member Kodinga Panchayat Samiti
Established Primary Schools and organised primary education in the constituency as active worker of the Swatantra Party; Born on 1917

EXPIRED ON:
16/11/2022
---
NEWS: News section will be updated soon.


---
Gallery: Gallery section will be updated soon.


---
CONSTITUENCY AREA:
AINLAPALI ,
AMBAGAON ,
BAHIRA ,
BARAGAON ,
BARAGOCHHA ,
BAUNSUNI ,
BILASPUR ,
DAPALA ,
GHANTAPADA ,
GHIKUNDI ,
GOCHHAPADA ,
GUDVELIPADAR ,
GUNDULIA ,
JOGENDRAPUR ,
KANTAMAL ,
KHALIAPALI ,
KHAMANMUNDA ,
KHATAKHATIA ,
KHUNTIGORA ,
KULTAJORE ,
LAMBASARI ,
MANAMUNDA ,
MANUPALI ,
MUNDIPADAR ,
NARAYANPRASAD ,
PALASAGORA ,
RENGALI ,
ROXA ,
RUNDIMAHUL ,
SAGADA ,
SIMILIPADAR ,
SUNDHIPADAR ,
TALASARADA ,
UMA ,
Jhitru Naik History(Assembly records)
| | | |
| --- | --- | --- |
| 1. Swatantra Party | 4(th) | KODINGA |
MLAs of KODINGA Constituency
Home
Profile
Initiatives
Family
The Writer