Sadan Nayak(Kodinga)
MLA KODINGA CONSTITUENCY
Reservation Type:- Schedule Tribe
Thirteenth Assembly (15/05/2004-19/05/2009)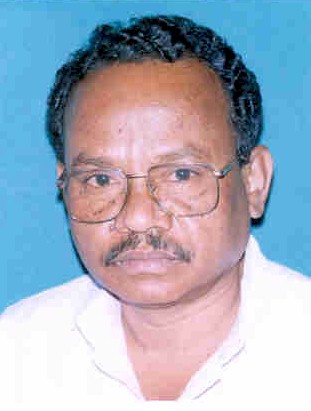 DATE OF BIRTH:01/03/2023
PARENT:Late Mudi Nayak
MARITAL STATUS:Married
SPOUSE'S NAME:Smt. Prabhat Nalini Nayak
QUALIFICATION:LLB M.A
PROFESSION:Advocate
HOBBY: Reading Newspapers and magazines decision of High Courts Supreme Court attending clubs etc.
FAVOURITE PASTIME:Attends all villages and discuss about the local problems with the villagers.
SPECIAL INTEREST:Allround development of the Constituency.
LITERAL ACTIVITIES:Involvement with literary programmes for improvement of Government and other institutions.
ADDRESS:Qrs.No-F-10/2 M.L.A. Colony Unit-4 Bhubaneswar
TELNO:411091, 06858 - 22264
PERNAMENT ADDRESS:At.-PalpurP.O.-Sirisi via- Papadahandi Dist.-Nowrangpur.

---
OTHER INFORMATION:General Secretary of D
C
C
(I) Koraput 1981
President LAMPS Papadahandi 1978-86
President RCMS Nowarangpur 1982-84
Vice-President D
C
C
(I) Koraput
General Secretary D
C
C
(I) Koraput President Adivasi Community `Bhotra` General Secretary O
P
C
C
May 1998 to December 1999

---
NEWS: News section will be updated soon.


---
Gallery: Gallery section will be updated soon.


---
CONSTITUENCY AREA:
Agrahat ,
Indranipatna ,
Kayalpada ,
Nakhara ,
Sadan Nayak(Kodinga) History(Assembly records)
| | | |
| --- | --- | --- |
| 1. Indian National Congress | 13(th) | KODINGA |
| 2. Indian National Congress | 12(th) | KODINGA |
| 3. Indian National Congress | 11(th) | KODINGA |
MLAs of KODINGA Constituency
Home
Profile
Initiatives
Family
The Writer