Nagendra Kumar Pradhan | MLA Profile
ATHAMALLIK CONSTITUENCY
Reservation Type:- General
Thirteenth Assembly (15/05/2004-19/05/2009)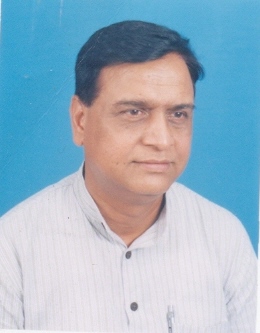 Ph:25352552535361 M-9437042905

DATE OF BIRTH:01/12/2022
PARENT:late Prabhakar Pradhan
MARITAL STATUS:Married
SPOUSE'S NAME:late Sobhamayee Dehury
QUALIFICATION:B.A(Hons.) LLB
PROFESSION:Agriculturist Social Work
HOBBY: Reading Public Contact and sight seeing.
FAVOURITE PASTIME:Reading books and watching TV Programmes.
SPECIAL INTEREST:To come across with different section of people and visit different places.
SOCIAL ACTIVITIES:President Baupji Seba Sangha.
CULTURAL ACTIVITIES:Organising Local Cultural Activities Loka Danda Nrutya Palla Bandi.
LITERAL ACTIVITIES:Founder of Gopabandhu Library in birth place vill/po Buhalipal via- Rasol Dist- Dhenkanal.
SPORTS AND CLUBS:University Player in Volley Promoting rural sports activities.
ADDRESS:
Qrs No-3 Type-VIII-SGO Unit-6 Bhubaneswar
06764-32617
PERNAMENT ADDRESS:
At-Amalapada (6th. Lane) P.O.-Angul Town Dist.-Angul.
---
OTHER INFORMATION:
General Secretary Angul College Union 1971-72 General Secretary Jayaprakash Reception Committee Orissa 1974 General Secretary Jayaprakash Sangharsha Samiti Orissa Product of Jayaprakash Movement and worked against dictatorship of Congress Government and went underground during emergency 1975-77 General Secretary Janata Party District Committee Dhenkanal 1977-84 General Secretary Yuba Janata State Committee Orissa 1977-86 President Janata Party District Committee 1984-86 General Secretary Kendrapara Karmachari Sangha Orissa 1987-90 Activist Manjore Krushak Movement 1986-1990 Vice President Sarakarakhana Sramika Sangha 1989-92 Talcher Member Separate Development during 1992-95.
---
---
CONSTITUENCY AREA:Constituency information will be updated soon.
---
MLA News:Mla News will be updated soon.