Pruthu Nath Kisku
MLA BAISINGA CONSTITUENCY
Reservation Type:- Schedule Tribe
Eleventh Assembly (15/03/1995-29/02/2000)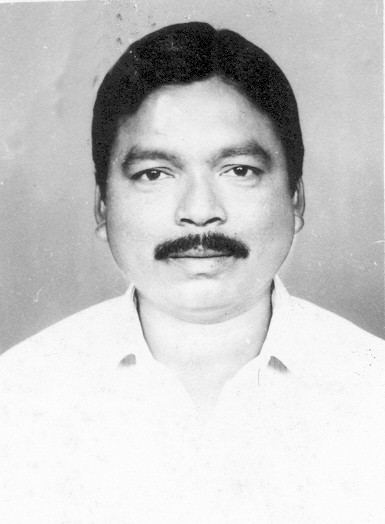 DATE OF BIRTH:03/03/2023
PARENT:Late Singrai Kisku
MARITAL STATUS:Married
SPOUSE'S NAME:Smt. Sarojini Kisku
QUALIFICATION:B.A
PROFESSION:Agriculturist
HOBBY: Social Service
FAVOURITE PASTIME:Playing Reading books and gardening.
SPECIAL INTEREST:Dedicated service to the Tribals.
SOCIAL ACTIVITIES:Interested to reform society through staging drama discussion among the Adivasis. Organiser of serveral Tribal Youth Clubs Yubak Sanghas Athletic and Dramatic Associations. Associated with various social organisations and educational institutions.
LITERAL ACTIVITIES:Expert in `Santali` Script.
PERNAMENT ADDRESS:At-Itahari P.O.-Nalagaja Dist-Mayurbhanj.

---
OTHER INFORMATION:Joined Politics from student life
President Rasgobindpur LAMPS 1980
Sarpanch Nalagaja Grama Panchayat in 1984
President Shramika Congress of Konark Paper Industry Ltd
Jharia
Member District Congress Committee Mayurbhanj since 1980

EXPIRED ON:
10/01/2023
OBITUARY MADE IN THE HOUSE ON 14/02/2023
---
NEWS: News section will be updated soon.


---
Gallery: Gallery section will be updated soon.


---
CONSTITUENCY AREA:
ALAPAKA ,
BALISANKARA ,
BANDEGA ,
BANDHABAHAL ,
BARANGA KACHHAR ,
BARGAON ,
BHANDAR KARUA BAHAL ,
BHOIPALI ,
BIRKALDIHI ,
DAMKUDA ,
DANDAJAMIRA ,
DEOBHUBANPUR ,
DEOGAON ,
DUMABAHAL ,
EKMA ,
FULBARI ,
GIRING KELA ,
GUNDIA DIHI ,
HAMIRPUR ,
HURMEI ,
ITMA ,
JAISAR ,
JAMUNA ,
JARANGALOI ,
KARAM DIHI ,
KINJIRKELA ,
KIRALAGA ,
KUKRIDIHI ,
KULABIRA ,
KULBA ,
KURUM KEL ,
KUSUMMURA ,
LEPHRIPARA ,
LULUKIDIHI ,
MASABIRA ,
PAMRA ,
RAJ BAHAL ,
RAJPUR ,
RAMPUR ,
RUNGAON ,
SAGBAHAL ,
SAHAJ BAHAL ,
SARAFGARH ,
SAUNAMARA ,
SUBALAYA ,
SUBDEGA ,
TALSARA ,
TANGARAGAON ,
TIKILI PARA ,
TILAIKANI ,
TILDEGA ,
TUDALAGA ,
TUMLIA ,
Pruthu Nath Kisku History(Assembly records)
| | | |
| --- | --- | --- |
| 1. Indian National Congress | 11(th) | BAISINGA |
| 2. Indian National Congress | 9(th) | BAISINGA |
MLAs of BAISINGA Constituency
Home
Profile
Initiatives
Family
The Writer