Ramachandra Kisku
MLA BAISINGA CONSTITUENCY
Reservation Type:- Schedule Tribe
Seventh Assembly (26/06/1977-17/02/1980)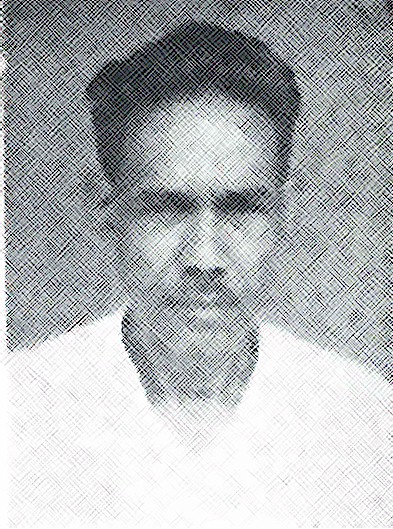 DATE OF BIRTH:22/09/2022
PARENT:Late Jata Kisku
MARITAL STATUS:Married
SPOUSE'S NAME:Smt. Salama Kisku
QUALIFICATION:M.A
PROFESSION:Cultivation
HOBBY: Reading newspaper.
FAVOURITE PASTIME:Playing cards.
SOCIAL ACTIVITIES:Working for the people.
PERNAMENT ADDRESS:At/P.O.: Bachuripal Dist.: Mayurbhanj.

---
OTHER INFORMATION:Sarapanch three times prior to joining Janata Party was in Socialist Party

OBITUARY MADE IN THE HOUSE ON 11/02/2023
---
NEWS: News section will be updated soon.


---
Gallery: Gallery section will be updated soon.


---
CONSTITUENCY AREA:
ALAPAKA ,
BALISANKARA ,
BANDEGA ,
BANDHABAHAL ,
BARANGA KACHHAR ,
BARGAON ,
BHANDAR KARUA BAHAL ,
BHOIPALI ,
BIRKALDIHI ,
DAMKUDA ,
DANDAJAMIRA ,
DEOBHUBANPUR ,
DEOGAON ,
DUMABAHAL ,
EKMA ,
FULBARI ,
GIRING KELA ,
GUNDIA DIHI ,
HAMIRPUR ,
HURMEI ,
ITMA ,
JAISAR ,
JAMUNA ,
JARANGALOI ,
KARAM DIHI ,
KINJIRKELA ,
KIRALAGA ,
KUKRIDIHI ,
KULABIRA ,
KULBA ,
KURUM KEL ,
KUSUMMURA ,
LEPHRIPARA ,
LULUKIDIHI ,
MASABIRA ,
PAMRA ,
RAJ BAHAL ,
RAJPUR ,
RAMPUR ,
RUNGAON ,
SAGBAHAL ,
SAHAJ BAHAL ,
SARAFGARH ,
SAUNAMARA ,
SUBALAYA ,
SUBDEGA ,
TALSARA ,
TANGARAGAON ,
TIKILI PARA ,
TILAIKANI ,
TILDEGA ,
TUDALAGA ,
TUMLIA ,
Ramachandra Kisku History(Assembly records)
| | | |
| --- | --- | --- |
| 1. Janata | 7(th) | BAISINGA |
MLAs of BAISINGA Constituency
Home
Profile
Initiatives
Family
The Writer