Purna Chandra Mahananda
MLA TITILAGARH CONSTITUENCY
Reservation Type:- Schedule Cast
Ninth Assembly (09/03/1985-03/03/1990)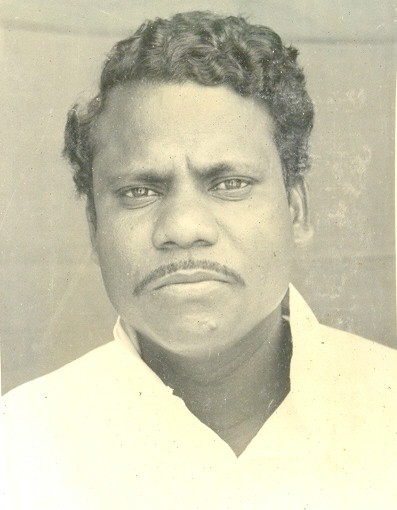 DATE OF BIRTH:20/11/2022
PARENT:Shri Tilak Mohananda
MARITAL STATUS:Married
SPOUSE'S NAME:Smt. Pankajini Mahananda
QUALIFICATION:B.AB.Ed
PROFESSION:Teachership
FAVOURITE PASTIME:Reading books and magazines.
PERNAMENT ADDRESS:At.-Shreeram P.O.-Jamkhunta Via.-Sindhekela Dist.-Bolangir.

---
EXPIRED ON:
18/05/2022
OBITUARY MADE IN THE HOUSE ON 05/09/2022
---
NEWS: News section will be updated soon.


---
Gallery: Gallery section will be updated soon.


---
CONSTITUENCY AREA:
ALANDA ,
ANDHARAICHHAPUR ,
ANTUARA ,
ARISANDHA ,
BADA SIRIBILA ,
BADATARA ,
BAHARANA ,
BALANGA ,
BAMANALA ,
BANIA SAHI ,
BANTALIGRAMA ,
BEDAPUR ,
BHILIGRAM ,
BHODAR ,
BHOGASALADA ,
CHANARAPADA ,
CHHANIJANGA ,
DENUA ,
DHALESWAR ,
DHANUA ,
ERABANGA ,
GANESWARPUR ,
GOP ,
HARIPUR ,
KALAPANCHANA ,
KOTHAKUSANGA ,
KUANPADA ,
MITEIPUR ,
NAGAPUR ,
NUAKHOLMARA ,
NUASANTHA ,
PAYARA ,
RAHANGAGORADA ,
RENCH SASAN ,
SAGADA ,
SAINSA SASANA ,
SALANGA ,
TAMPALA ,
TERUNDIA ,
TULASHIPUR ,
UCHHUPUR ,
Purna Chandra Mahananda History(Assembly records)
| | | |
| --- | --- | --- |
| 1. Indian National Congress | 9(th) | TITILAGARH |
MLAs of TITILAGARH Constituency
Home
Profile
Initiatives
Family
The Writer