Rajkishore Samantarai
MLA ROURKELA CONSTITUENCY
Reservation Type:- General
Fourth Assembly (01/03/1967-23/01/1971)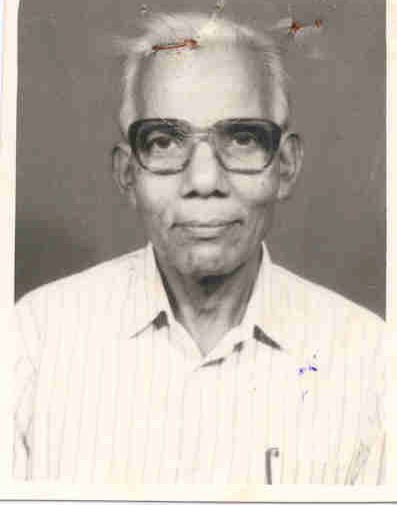 DATE OF BIRTH:15/03/2022
PARENT:Shri Hrushikesh Samantarai
MARITAL STATUS:Married
SPOUSE'S NAME:Smt. Padmini Samantarai
QUALIFICATION:B.A
HOBBY: Gardening
FAVOURITE PASTIME:Reading
SPECIAL INTEREST:Social work particularly Trade Union activities.
COUNTRY VISITED:U.S.A. England and Europe.
PERNAMENT ADDRESS:At.: Bisra Road; Rourkela-1; Dist.: Sundargarh.

---
OTHER INFORMATION:Joined Socialist Party 1949
Secretary of the Party for about 10 years
Member of the Cuttack Municipal Council 1951-1953
Organised several Trade Unions in different industries at Cuttack Choudwar and other places and contiuned to take part in their activities
Took part in Trade Union Activities at Cuttack Choudwar Rajgangpur Brajarajanagar and was arrested 1959
Earlier was also arrested for taking part in the S
R
C
Movement
Took active part during students movement 1964 and was arrested
Has led several struggles of the working class in different parts of the State
Provincial Secretary of Hind Mazdur Sabha Utkal and President of a number of Trade Unions
Member of All-India Executive of the Hind Mazdur Sabha
Member of the State Labour Advisory Board State Evaluation and Implementation Committee and several other Government Advisory Bodies
Took special interest in creating better representation in the employment fo the State people in Rourkela Steel Plant and other industries situated within the State

EXPIRED ON:
05/09/2022
OBITUARY MADE IN THE HOUSE ON 01/11/2022
---
NEWS: News section will be updated soon.


---
Gallery: Gallery section will be updated soon.


---
CONSTITUENCY AREA:
ANATIRIGAM ,
ANGARAGAM ,
ARAKHAPUR ,
ATHAGADA PATANA ,
BADA KHAIRAKHAMA ,
BADAKHARIDA ,
BADAMAHURI ,
BAUNSIA ,
BEGUNIAPADA ,
BERUNHABADI ,
BHUTASARASINGI ,
BUDHAMBA ,
BURUJHARI ,
CHANDANPUR ,
CHINGUDIGHAI ,
CHINGUDIKHOL ,
CHINGUDIPADAR NUAGAM ,
DIGAPADA ,
GANGAPUR ,
GUDIALI ,
JARADA ,
JHADABAI ,
K.BARIDA ,
KALIMEGHI ,
KHAJAPALLI ,
KHANDIANAI ,
KUMBHARAGAM ,
MARDAKOTE ,
MARDAMEKHA ,
MATHASARASINGI ,
PANDIA ,
PHASI ,
RISHIPUR ,
SAMA ,
SANAUSTAPADA ,
SANDHAMULA ,
SANKUDA ,
SIKULA ,
SOURA CHACHINA ,
SUMANDAL ,
TALASARA ,
TANKACHAI ,
Rajkishore Samantarai History(Assembly records)
| | | |
| --- | --- | --- |
| 1. Praja Socialist Party | 4(th) | ROURKELA |
MLAs of ROURKELA Constituency
Home
Profile
Initiatives
Family
The Writer