Ripunath Seth
MLA BIJEPUR CONSTITUENCY
Reservation Type:- General
Eleventh Assembly (15/03/1995-29/02/2000)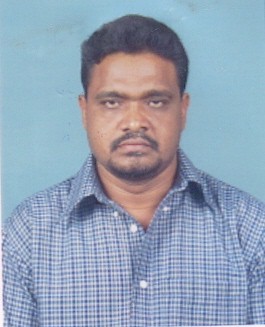 DATE OF BIRTH:27/10/2022
PARENT:Shri Khageswar Seth
MARITAL STATUS:Married
SPOUSE'S NAME:Smt. Jagnyesini Seth
QUALIFICATION:B.A LLB
PROFESSION:Agriculturist Social Service
HOBBY: Reading
FAVOURITE PASTIME:Travelling.
SPECIAL INTEREST:Social Service.
SOCIAL ACTIVITIES:Games and Sport.
COUNTRY VISITED:Attended all India Youth Festival at Moscow in 1985.
ADDRESS:G.L.- 93 V.S.S. Nagar Bhubaneswar Dist.- Khurda.
PERNAMENT ADDRESS:Ward No-1At/Po- Barpali Dist-Bargarh.

---
OTHER INFORMATION:Joined Youth Co-ordination Programmee launched by Rajivji New Delhi 1983
Awarded "Bharat Nirmana" by Sonia Gandhi in the eve of 50th Birth anniversary of Rajiv Gandhi in 1995
Worked as Programmee Co-ordinator in Sarguja(M
P) for 14 months in 1983
Worked as Programmee Co-ordinator in Punjab after Blue Star Operation 1985
Worked in Gujurat Assembly Election 1984 and Assam General Election
Worked in Lok Sabha Election in Amethi in 1984 and 1990
Deputed as observer by I
Y
C
for Dehra Dun District in last Assembly Election
General Secretary Lala Lajpat Law College Student`s Union 1980-1981
General Secretary District Youth Congress 1981 to 1983 and 1990-1991
member Pradesh Youth Congress Orissa since 1983
General Secretary Pradesh Youth Congress Orissa 1984-1986
In-Charge Orissa Pradesh Youth Congress Co-ordination Programme
1985 onwards
Vice-president Pradesh youth Congress(I) Orissa 1988
Joint Secretary P
C
C
Orissa 1991-1992
Chairman Barapali Municipality1992-1995
Member P
C
C
Orissa since 1992
President District Congress S
C
/S
T
1994
Member District Development Board Bargarh
Member Zonal Railway Users` Consultative
Committee ( S
E
Railway)1993
Member District Govering Body Barpali College

---
NEWS: News section will be updated soon.


---
Gallery: Gallery section will be updated soon.


---
CONSTITUENCY AREA:
ANATIRIGAM ,
ANGARAGAM ,
ARAKHAPUR ,
ATHAGADA PATANA ,
BADA KHAIRAKHAMA ,
BADAKHARIDA ,
BADAMAHURI ,
BAUNSIA ,
BEGUNIAPADA ,
BERUNHABADI ,
BHUTASARASINGI ,
BUDHAMBA ,
BURUJHARI ,
CHANDANPUR ,
CHINGUDIGHAI ,
CHINGUDIKHOL ,
CHINGUDIPADAR NUAGAM ,
DIGAPADA ,
GANGAPUR ,
GUDIALI ,
JARADA ,
JHADABAI ,
K.BARIDA ,
KALIMEGHI ,
KHAJAPALLI ,
KHANDIANAI ,
KUMBHARAGAM ,
MARDAKOTE ,
MARDAMEKHA ,
MATHASARASINGI ,
PANDIA ,
PHASI ,
RISHIPUR ,
SAMA ,
SANAUSTAPADA ,
SANDHAMULA ,
SANKUDA ,
SIKULA ,
SOURA CHACHINA ,
SUMANDAL ,
TALASARA ,
TANKACHAI ,
Ripunath Seth History(Assembly records)
| | | |
| --- | --- | --- |
| 1. Indian National Congress | 11(th) | BIJEPUR |
MLAs of BIJEPUR Constituency
Home
Profile
Initiatives
Family
The Writer