Binayak Mahapatra
MLA BERHAMPUR CONSTITUENCY
Reservation Type:- General
Tenth Assembly (03/03/1990-15/03/1995)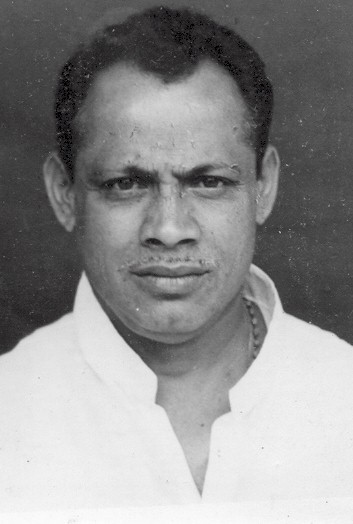 DATE OF BIRTH:05/11/2022
PARENT:Shri Raghunath Mohapatra
MARITAL STATUS:Married
SPOUSE'S NAME:Smt. Indira Mahapatra
QUALIFICATION:B.A LLB
PROFESSION:Advocate Social Service
HOBBY: Educating people
FAVOURITE PASTIME:Prayer
SPECIAL INTEREST:Sports
SOCIAL ACTIVITIES:To serve the to achieve their goal.
PERNAMENT ADDRESS:At. Giri Road P.O.-Berhampur Dist. Ganjam.

---
OTHER INFORMATION:Entered public life in 1965 leaving Government service as D
S
P
; Joined Janata Dal in 1989

EXPIRED ON:
26/12/2022
OBITUARY MADE IN THE HOUSE ON 01/03/2023
---
NEWS: News section will be updated soon.


---
Gallery: Gallery section will be updated soon.


---
CONSTITUENCY AREA:
AGNIPUR ,
AMALABHATTA ,
ANCHALAGUMMA ,
B.MALIGUDA ,
BADAAMDA ,
BAGHSIUNI ,
BAMUNI ,
BASINI ,
BHATRASIUNI ,
BIKRAMPUR ,
BINJILI ,
BODOKUMULI ,
BODOMOSIGAM ,
CHIRMA ,
CHOTAHANDI ,
DANGARBHEJA ,
DHONDRA ,
DIGI ,
DOHONA ,
GOUDADEOPALLI ,
JAGANNATHPUR ,
JHADBANDHGUDA ,
JHARIGUMMA ,
K.SEMLA ,
KAMTA ,
KANTAGAM ,
KONGRA ,
KUKUDABAI ,
LAMTAGUDA ,
MANCHAGAM ,
MANTRIGUDA ,
MENTRY ,
MODEIGAM ,
NANDAHANDI ,
PARAJA BARANGPADAR ,
PATRAPUT ,
PODALGUDA ,
PONDUGUDA ,
PUJARIGUDA ,
PUJARIGUDA ,
RAJODA ,
SANAMDA ,
SANAMOSIGAM ,
SINDHIGAM ,
SINDHIGUDA ,
TARAGAM ,
TENTULIKHUNTI ,
UKIAPALLI ,
Binayak Mahapatra History(Assembly records)
| | | |
| --- | --- | --- |
| 1. Janata Dal | 10(th) | BERHAMPUR |
MLAs of BERHAMPUR Constituency
Home
Profile
Initiatives
Family
The Writer