Dr. Ramesh Chandra Chyau Patnaik
MLA BERHAMPUR CONSTITUENCY
Reservation Type:- General
Fifteenth Assembly (18/05/2014-)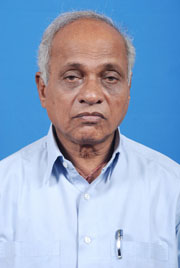 DATE OF BIRTH:20/08/2022
PARENT:late Chintamani Chyau Patnaik
MARITAL STATUS:Married
SPOUSE'S NAME:Smt. Bijaylaxmi Chyau Patnaik
QUALIFICATION:B.A B.Sc. LLB M.A M.B.B.S M.D.
PROFESSION:Politics Medical Practitioner
HOBBY: Social Service
FAVOURITE PASTIME:Reading Oriya novels
SPECIAL INTEREST:Treatment of Patients Social Service Politics Tours to different site scene places.
SOCIAL ACTIVITIES:Member of different NGOs service to the poor people.
CULTURAL ACTIVITIES:Staging dramas to attend music dance etc.
LITERAL ACTIVITIES:Composing prose to attend Literary meetings to read literatures in Oriya English
SPORTS AND CLUBS:Football Volleyball
ADDRESS:Qrs.No- 3/2 DS MLA Colony Unit-IV Bhubaneswar.
TELNO:9437187118,
PERNAMENT ADDRESS:At-Bhaba Nagar P.O.-Berhampur Dist.-Ganjam.

---
OTHER INFORMATION:Councillor Berhampur Municipality 1984 President Janata Dal Berhampur Town President Governing body Science College Kukudakhandi President Governing Body Mahamayee Mahila Maha Vidyalaya Berhampur Member Government S
B
Womens` College Khallikote Junior College Berhampur Ex-lecturer of Biju Patnaik Homeopathic Medical College Berhampur

---
NEWS: News section will be updated soon.


---
Gallery:
---












---
CONSTITUENCY AREA:


Dr. Ramesh Chandra Chyau Patnaik History(Assembly records)
| | | |
| --- | --- | --- |
| 1. Biju Janata Dal | 15(th) | BERHAMPUR |
| 2. Biju Janata Dal | 14(th) | BERHAMPUR |
| 3. Biju Janata Dal | 13(th) | BERHAMPUR |
| 4. Biju Janata Dal | 12(th) | BERHAMPUR |
| 5. Janata Dal | 11(th) | BERHAMPUR |
MLAs of BERHAMPUR Constituency
Home
Profile
Initiatives
Family
The Writer