Krushna Chandra Patnaik
MLA BERHAMPUR CONSTITUENCY
Reservation Type:- General
Eighth Assembly (09/06/1980-09/03/1985)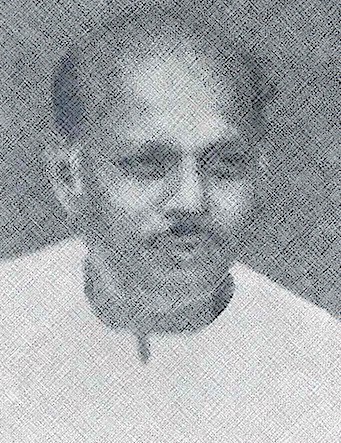 DATE OF BIRTH:01/07/2022
PARENT:Shri Braja Sundar Pattnaik
MARITAL STATUS:Married
SPOUSE'S NAME:Smt.Rama Kumari Patnaik
QUALIFICATION:B.A LLB
PROFESSION:Advocate
HOBBY: Reading books and Journals
SPECIAL INTEREST:Social Work.
SOCIAL ACTIVITIES:An eminent social worker; Associated with the management of several educational inistitutions at Berhampur including the college of Pharmacy; took interest in various social welfare activities of Ganjam district.
LITERAL ACTIVITIES:Writes occasional articles on socio-economic problems.
PERNAMENT ADDRESS:At./P.O.-BerhampurDist.-Ganjam.

---
OTHER INFORMATION:During his student career took keen interest in the welfare of the student community; President Khalikote College Student`s Union in 1948-49; A leading figure in legal profession; Secretary of the Ganjam Bar Association for 3 years and Chairman of the State Bar Council in August 1979; President Ganjam Central Co-operative Store for 4 years and Vice-President of Orissa Wholesale Co-operative Store; President Co-operative Urban Bank Berhampur for 3 years; Member Syndicate of Berhampur University from 1976 to 1980; Councillor of Berhampur Municipality in 1975-76

EXPIRED ON:
28/06/2022
OBITUARY MADE IN THE HOUSE ON 04/07/2022
---
NEWS: News section will be updated soon.


---
Gallery: Gallery section will be updated soon.


---
CONSTITUENCY AREA:
AGNIPUR ,
AMALABHATTA ,
ANCHALAGUMMA ,
B.MALIGUDA ,
BADAAMDA ,
BAGHSIUNI ,
BAMUNI ,
BASINI ,
BHATRASIUNI ,
BIKRAMPUR ,
BINJILI ,
BODOKUMULI ,
BODOMOSIGAM ,
CHIRMA ,
CHOTAHANDI ,
DANGARBHEJA ,
DHONDRA ,
DIGI ,
DOHONA ,
GOUDADEOPALLI ,
JAGANNATHPUR ,
JHADBANDHGUDA ,
JHARIGUMMA ,
K.SEMLA ,
KAMTA ,
KANTAGAM ,
KONGRA ,
KUKUDABAI ,
LAMTAGUDA ,
MANCHAGAM ,
MANTRIGUDA ,
MENTRY ,
MODEIGAM ,
NANDAHANDI ,
PARAJA BARANGPADAR ,
PATRAPUT ,
PODALGUDA ,
PONDUGUDA ,
PUJARIGUDA ,
PUJARIGUDA ,
RAJODA ,
SANAMDA ,
SANAMOSIGAM ,
SINDHIGAM ,
SINDHIGUDA ,
TARAGAM ,
TENTULIKHUNTI ,
UKIAPALLI ,
Krushna Chandra Patnaik History(Assembly records)
| | | |
| --- | --- | --- |
| 1. Indian National Congress(I) | 8(th) | BERHAMPUR |
MLAs of BERHAMPUR Constituency
Home
Profile
Initiatives
Family
The Writer