Bipin Dash(Pipili)
MLA PIPILI CONSTITUENCY
Reservation Type:- General
Eighth Assembly (09/06/1980-09/03/1985)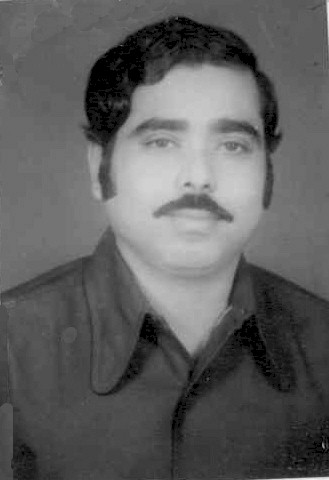 DATE OF BIRTH:02/05/2022
PARENT:Shri Arjun Dash
MARITAL STATUS:Married
SPOUSE'S NAME:Saraswati Dash
QUALIFICATION:M.A
PROFESSION:Politics
HOBBY: Reading Newspaper and books on politics and keeping touch with the problems of the country and trying to find out their solutions.
SOCIAL ACTIVITIES:Associated with Youth Organisations and attended their meetings. A reputed student leader. Takes keen interest in ventilating grievances of the weaker sections of society. Connected with various educational and cultural institutions of Puri District.
LITERAL ACTIVITIES:Contributes occasional articles to local dailies and periodicals.
COUNTRY VISITED:China.
ADDRESS:30 H.B. Colony Nageswar Tangi Bhubaneswar Dist.- Khurda.
PERNAMENT ADDRESS:At.: 30Housing Board Coloney Lewis Road Bhubaneswar-2.

---
OTHER INFORMATION:While student took leading part in student movements
President Student Union B
J
B
College
Took part in relief works during floods and cyclones
Rendered necessary help to flood-affected people of Puri and Cuttack districts in 1980
Took part in the agitations for establishment of Steel Plant in Orissa and shifting of S
E
Railway headquarters to Orissa
Took part in demonstaration before Parliament and courted imprisionment in Central Jail New Delhi
A progressive Youth Leader
Elected Joint Secretary Congress Legislative Party 1974-77
President of Puri and Bhubaneswar District Youth Congress
General Secretary P
C
C
in 1975
President Puri D
C
C
(I) in 1979

---
NEWS: News section will be updated soon.


---
Gallery: Gallery section will be updated soon.


---
CONSTITUENCY AREA:
Akarpada ,
Basudevpur ,
Beruda ,
Bhubaneswarpur ,
Bhuinpur ,
Bichitrapur ,
Chainpur ,
Champeipal ,
Chhanchina ,
Chitalo ,
Dasarathpur ,
Duduranta ,
Gopalpur ,
Jahanpur ,
Kanikapada ,
Kaspa ,
Katikata ,
Khairabad ,
Khandara ,
Maheswarpur ,
Malanandapur ,
Mallikapur ,
Mangalpur ,
Markandapur ,
Nathsahi ,
Panasa ,
Samdaspur ,
Similia ,
Susua ,
Taliha ,
Tarapada ,
Upperbaruhan ,
Bipin Dash(Pipili) History(Assembly records)
| | | |
| --- | --- | --- |
| 1. Indian National Congress(I) | 8(th) | PIPILI |
| 2. Indian National Congress | 6(th) | PIPILI |
MLAs of PIPILI Constituency
Home
Profile
Initiatives
Family
The Writer