Yudhistir Samantaraya
MLA PIPILI CONSTITUENCY
Reservation Type:- General
Eleventh Assembly (15/03/1995-29/02/2000)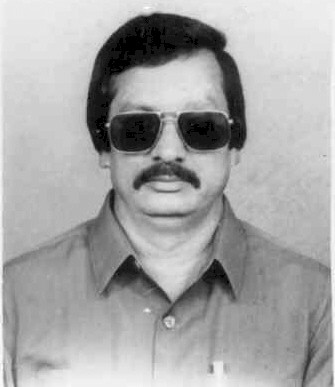 DATE OF BIRTH:16/03/2022
PARENT:Late Biswanath Samantaraya
MARITAL STATUS:M
SPOUSE'S NAME:Smt. Minakshi Samantray
QUALIFICATION:Matric
PROFESSION:Agriculturist
HOBBY: Public Service Game and Music.
FAVOURITE PASTIME:Games and Music
SPECIAL INTEREST:Politics
SOCIAL ACTIVITIES:Social Service
PERNAMENT ADDRESS:At.-Pravakar Narua(Madhipur) P.O.-Pipli Dist.-Puri.

---
OTHER INFORMATION:sincerly working for Congress Party for last 20 years under the leadership of Smt
Indira Gandhi Sri Rajiv Gandhi and Shri P
V
Narasimha Rao
Fought enormously against the rising CPI(M) in Pipli
Lost one eye younger brother and father as a consequence of fighting against the violent ridden politics of Janata Dal
Chairman PipliPanchayat samiti 1984-1989

---
NEWS: News section will be updated soon.


---
Gallery: Gallery section will be updated soon.


---
CONSTITUENCY AREA:
Akarpada ,
Basudevpur ,
Beruda ,
Bhubaneswarpur ,
Bhuinpur ,
Bichitrapur ,
Chainpur ,
Champeipal ,
Chhanchina ,
Chitalo ,
Dasarathpur ,
Duduranta ,
Gopalpur ,
Jahanpur ,
Kanikapada ,
Kaspa ,
Katikata ,
Khairabad ,
Khandara ,
Maheswarpur ,
Malanandapur ,
Mallikapur ,
Mangalpur ,
Markandapur ,
Nathsahi ,
Panasa ,
Samdaspur ,
Similia ,
Susua ,
Taliha ,
Tarapada ,
Upperbaruhan ,
Yudhistir Samantaraya History(Assembly records)
| | | |
| --- | --- | --- |
| 1. Indian National Congress | 11(th) | PIPILI |
MLAs of PIPILI Constituency
Home
Profile
Initiatives
Family
The Writer