Murari Prasad Misra(J.Guda)
MLA JHARSUGUDA CONSTITUENCY
Reservation Type:- General
Fourth Assembly (01/03/1967-23/01/1971)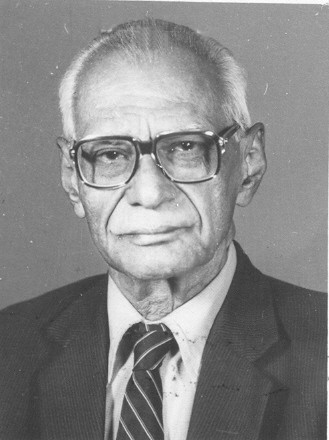 DATE OF BIRTH:01/01/2023
PARENT:Late Nilamoni Misra
MARITAL STATUS:Married
SPOUSE'S NAME:Smt. Suhasini Misra
QUALIFICATION:B.A LLB
HOBBY: Writing of poems and Dramas study of societies in Western Orissa Study of Homeopathic
FAVOURITE PASTIME:Touring especially to keep contact with the rustic-folks. Histrionics and music.
SPECIAL INTEREST:Social and cultural activities.
LITERAL ACTIVITIES:Written and published number of lyrics poems Sambalpuri Folk Songs and short stories Author of historical dramas "Akbar Rai" and "Gountia Babu" in collabration with the two elder brothers.
PERNAMENT ADDRESS:At: Nandapara; P.O.: Sambalpur; Dist.: Sambalpur.

---
OTHER INFORMATION:Practicing as an Advocate in Sambalpur Bar since 1954
Founder Secretary of the Sambalpur Kala Parishad
Member of the Orissa Sangit Natak Academy for two consecutive terms
Member of the All-India Radio Advisory Committee for one term
Deeply interested in social work
Chairman Jharsuguda Panchayat Samiti for 2 and half years
Joined active politics 1967

EXPIRED ON:
21/05/2022
OBITUARY MADE IN THE HOUSE ON 01/06/2022
---
NEWS: News section will be updated soon.


---
Gallery: Gallery section will be updated soon.


---
CONSTITUENCY AREA:
Arikama ,
Asaraladal ,
Badaberana ,
Badakumari ,
Baghamari ,
Bankoidesh ,
Begunia ,
Bolagarh ,
Botalama ,
Dabardhuapatana ,
Daleisahi ,
Deuli ,
Dhalapathar ,
Dingar ,
Durgapur ,
Fasioda ,
Gadamanitri ,
Gediapali ,
Gopalpur ,
Govindpur ,
Haja ,
Hirapur ,
Kadaba ,
Kalanga ,
Kantabad ,
Khanguria ,
Kunjuri ,
Manibandha ,
Pangarsingh ,
Patapursasan ,
Pichukuli ,
Podadiha ,
Radhakantapur ,
Routapada ,
Sagadabhanga ,
Sagargaon ,
Sanapadar ,
Sarua ,
Siko ,
Simore ,
Murari Prasad Misra(J.Guda) History(Assembly records)
| | | |
| --- | --- | --- |
| 1. Swatantra Party | 4(th) | JHARSUGUDA |
MLAs of JHARSUGUDA Constituency
Home
Profile
Initiatives
Family
The Writer