Naba Kishore Das
MLA JHARSUGUDA CONSTITUENCY
Reservation Type:- General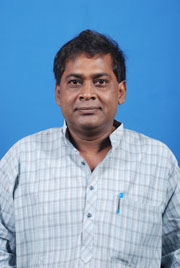 DATE OF BIRTH:07/01/2023
PARENT:Shri Narasingh Chandra Das
MARITAL STATUS:Married
SPOUSE'S NAME:Smt. Minati Das
QUALIFICATION:LL.B. M.A
PROFESSION:Advocate
HOBBY: Reading.
FAVOURITE PASTIME:Reading.
SPECIAL INTEREST:To serve poor people and mankind.
SOCIAL ACTIVITIES:To serve poor people and mankind.
CULTURAL ACTIVITIES:Bhajan Song.
LITERAL ACTIVITIES:Reading History Books.
SPORTS AND CLUBS:Golf Badminton.
COUNTRY VISITED:Singapore Honk-kong Bangcok Malasiya Morisas China USA Canada Austrelia Newsland London Swizerland Peris USSR Italy Austriya.
ADDRESS:132 PH5 Mahabirnagar Jharpada Bhubaneswar.
EMAIL:bishalnaba@rediff.com
PERNAMENT ADDRESS:At/P.O.-Sarbahal Jharsuguda.

---
OTHER INFORMATION:PCC General Secretary AICC Member

BOOKS WRITTEN:Planning to Public Magazine.
---
NEWS: News section will be updated soon.


---
Gallery:
---






---
CONSTITUENCY AREA:
Arda ,
Babuchhipidhi ,
Badmal ,
Bandhpali ,
Bhatlaida ,
Bhimjore ,
Chandinimal ,
Dalki ,
Durlaga ,
G.Panpali ,
Gourmal ,
H.katapali ,
Hirma ,
Jamera ,
Jammal ,
Jharmunda ,
Jhirlapali ,
Katikela ,
Keldamal ,
Khuntamal ,
Kirmira ,
Kolabira ,
Kudopali ,
Kulemura ,
Kulihamal ,
Laikera ,
Loisingh ,
Malda ,
Marakuta ,
Naxapali ,
Niktimal ,
Pakelpada ,
Parmanpur ,
Patrapali ,
Pokhrasale ,
Raghunathpali ,
Rajpur ,
Sahaspur ,
Samasingha ,
Sarangloi ,
Sodamal ,
Sripura ,
Sulehi ,
Talpatia ,
Tileimal ,
Naba Kishore Das History(Assembly records)
| | | |
| --- | --- | --- |
| 1. Biju Janata Dal | 16(th) | JHARSUGUDA |
| 2. Indian National Congress | 15(th) | JHARSUGUDA |
| 3. Indian National Congress | 14(th) | JHARSUGUDA |
MLAs of JHARSUGUDA Constituency
Home
Profile
Initiatives
Family
The Writer