Aruna Kumar Pattanaik
MLA KHANDAPADA CONSTITUENCY
Reservation Type:- General
Tenth Assembly (03/03/1990-15/03/1995)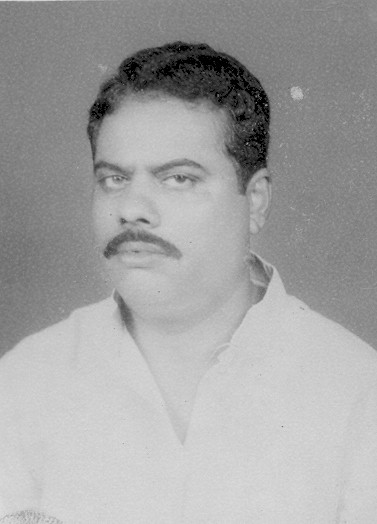 DATE OF BIRTH:20/08/2022
PARENT:Shri Braja Sundar Pattanaik
MARITAL STATUS:Married
SPOUSE'S NAME:Smt. Bijaya Laxmi Pattanaik
QUALIFICATION:B.A LLB
PROFESSION:Social Service
HOBBY: Reading books Magazines and organising clubs and societies.
FAVOURITE PASTIME:Visiting places of importance.
SPECIAL INTEREST:Working for distressed and down-trodden.
SOCIAL ACTIVITIES:President of different schools clubs and colleges.
LITERAL ACTIVITIES:Writing short stories.
PERNAMENT ADDRESS:At.-Dandasahi P.O.-Khandaparagarh. Dist.-Puri.

---
OTHER INFORMATION:Secretary and President Ravenshaw College Students` Union
General Secretary State Youth Congress
Founder President of State Students` Congress
Member of Syndicate Utkal University

EXPIRED ON:
12/09/2022
OBITUARY MADE IN THE HOUSE ON 20/11/2022
---
NEWS: News section will be updated soon.


---
Gallery: Gallery section will be updated soon.


---
CONSTITUENCY AREA:
AIDA ,
AMBAPAL ,
AMBASARMUNDA ,
ANGAPADA ,
ANTULIA ,
BAMUR ,
BASUDEVPUR ,
BILEINALI ,
DHADARPAL ,
DHAURAPALI ,
GAON BOINDA ,
HANDAPA ,
HIMITIRA ,
JAGANATHAPUR ,
JAIRAT ,
JAMUDOLI ,
JAMUNALI ,
JHARABERENI ,
KADALIMUNDA ,
KAMPALA ,
KANDHAPADA ,
KANTAPADA ,
KANTEIKULIA ,
KATARANGA ,
KIAKATA ,
KOTHABHUIN ,
KRUTIBASPUR ,
KUDAGAON ,
KURUMTAP ,
LUHASINGHA ,
LUNAHANDI ,
MADHAPUR ,
MAIMURA ,
MANIKAJODI ,
MATIASAHI ,
NAGAON ,
NAKCHI ,
NUNUKAPASI ,
OSKAPALI ,
PAIKASAHI ,
PEDIPATHAR ,
PURUNAKOTE ,
PURUNAMANITRI ,
RANIAKATA ,
SANAHULA ,
SANJAMURA ,
SAPAGHAR ,
SARADHAPUR ,
TAINSI ,
TAPDHOL ,
THAKURGARH ,
TIKARAPADA ,
TUSAR ,
URUKULA ,
Aruna Kumar Pattanaik History(Assembly records)
| | | |
| --- | --- | --- |
| 1. Janata Dal | 10(th) | KHANDAPADA |
MLAs of KHANDAPADA Constituency
Home
Profile
Initiatives
Family
The Writer