Haraprasad Mahapatra
MLA SORO CONSTITUENCY
Reservation Type:- General
Seventh Assembly (26/06/1977-17/02/1980)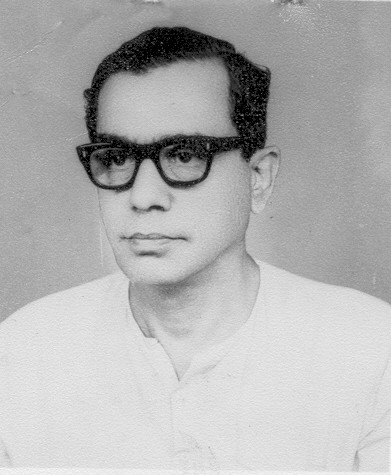 DATE OF BIRTH:24/07/2022
PARENT:Late Rajkishore Mahapatra
MARITAL STATUS:Married
SPOUSE'S NAME:Smt. Sarojini Devi
QUALIFICATION:B.Sc.
PROFESSION:Advocate
HOBBY: Drama and Music.
SPECIAL INTEREST:Religious matters.
SOCIAL ACTIVITIES:Social Worker since 1957.
LITERAL ACTIVITIES:Written and published several articles on current political affairs.
ADDRESS:At- Sahadevkhunta P.O./Dist.- Balasore
PERNAMENT ADDRESS:At/P.O.: Pakhar; Via.: Anantapur; Dist.: Balasore.

---
OTHER INFORMATION:Joined Swatantra Party in 1959
Editor Daily "Swarajya" from 1971-74
Formed Labour Organisation from 1964-1966 and acted as Secretary-General of the Orissa Motor Transport Workers` Union Balasore; Took part as the Chief Guest in the All-India Children and Youth Festival at Lucknow in 1970; a rare honour and recognistaion given to a man of Orissa

---
NEWS: News section will be updated soon.


---
Gallery: Gallery section will be updated soon.


---
CONSTITUENCY AREA:
ARDABAHAL ,
BADARAMA ,
BADMAL ,
BANKEY ,
BAURIGUDA ,
BHOJPUR ,
BOXAMA ,
CHAKULIABAHAL ,
CHANDNIMAL ,
DHUDIPALI ,
DIMIRIMUNDA ,
FASIMAL ,
GOCHHARA ,
GUNDRUCHUAN ,
HADIPALI ,
JAMANKIRA ,
JAMANKIRA ,
KASADA ,
KATANGPANI ,
KENADHIPA ,
KHANDOKATA ,
KHARSANMAL ,
KUDAPARA ,
KULUNDI ,
KUNTURA ,
KUSUMI ,
KUTURACHUA ,
MAHADA ,
MUNDHENPALI ,
PARUABHADI ,
SALEBHADI ,
SARDA ,
SIRID ,
SUBARNAPALI ,
TAINSAR ,
TELITELIMAL ,
TIKIBA ,
TIKILIPARA ,
Haraprasad Mahapatra History(Assembly records)
| | | |
| --- | --- | --- |
| 1. Janata | 7(th) | SORO |
| 2. Swatantra Party | 4(th) | SORO |
MLAs of SORO Constituency
Home
Profile
Initiatives
Family
The Writer